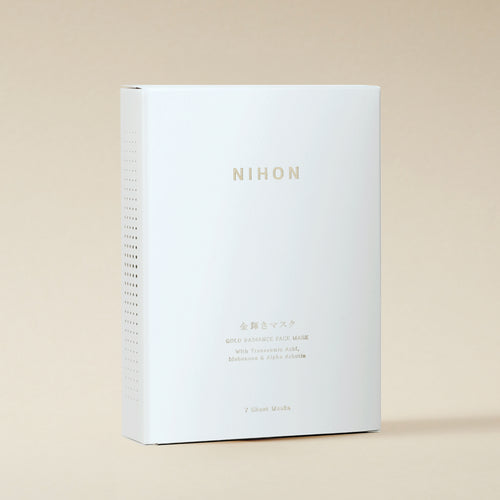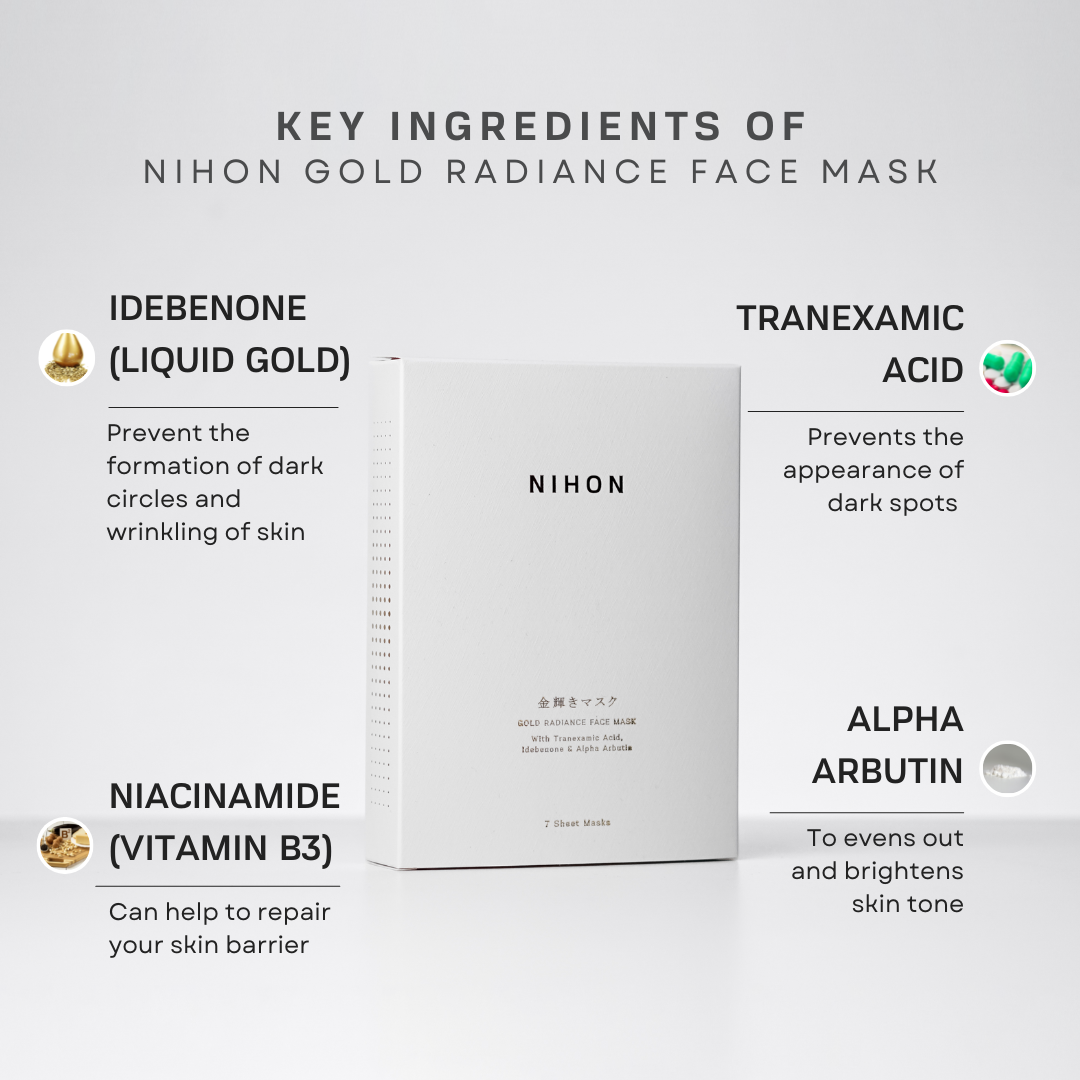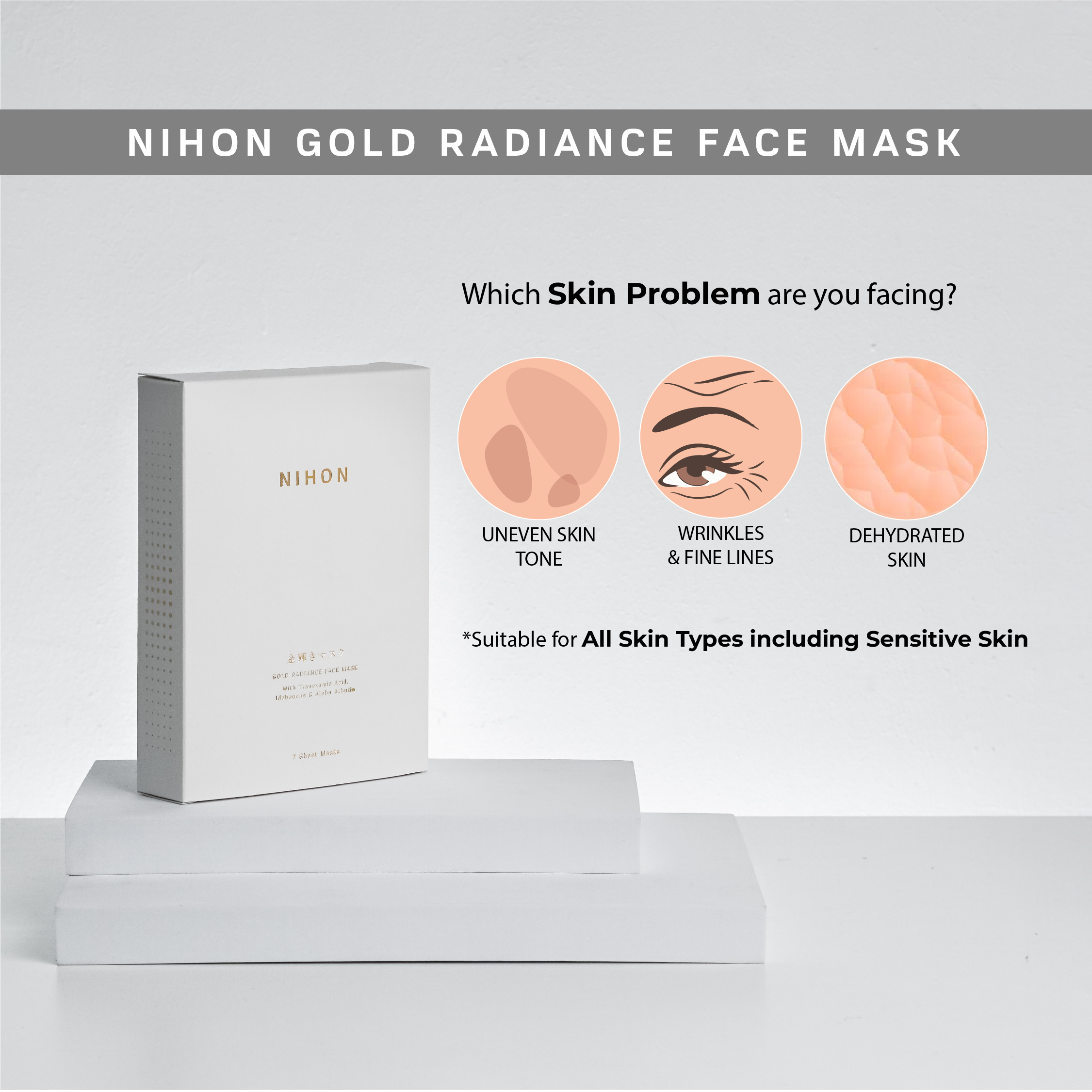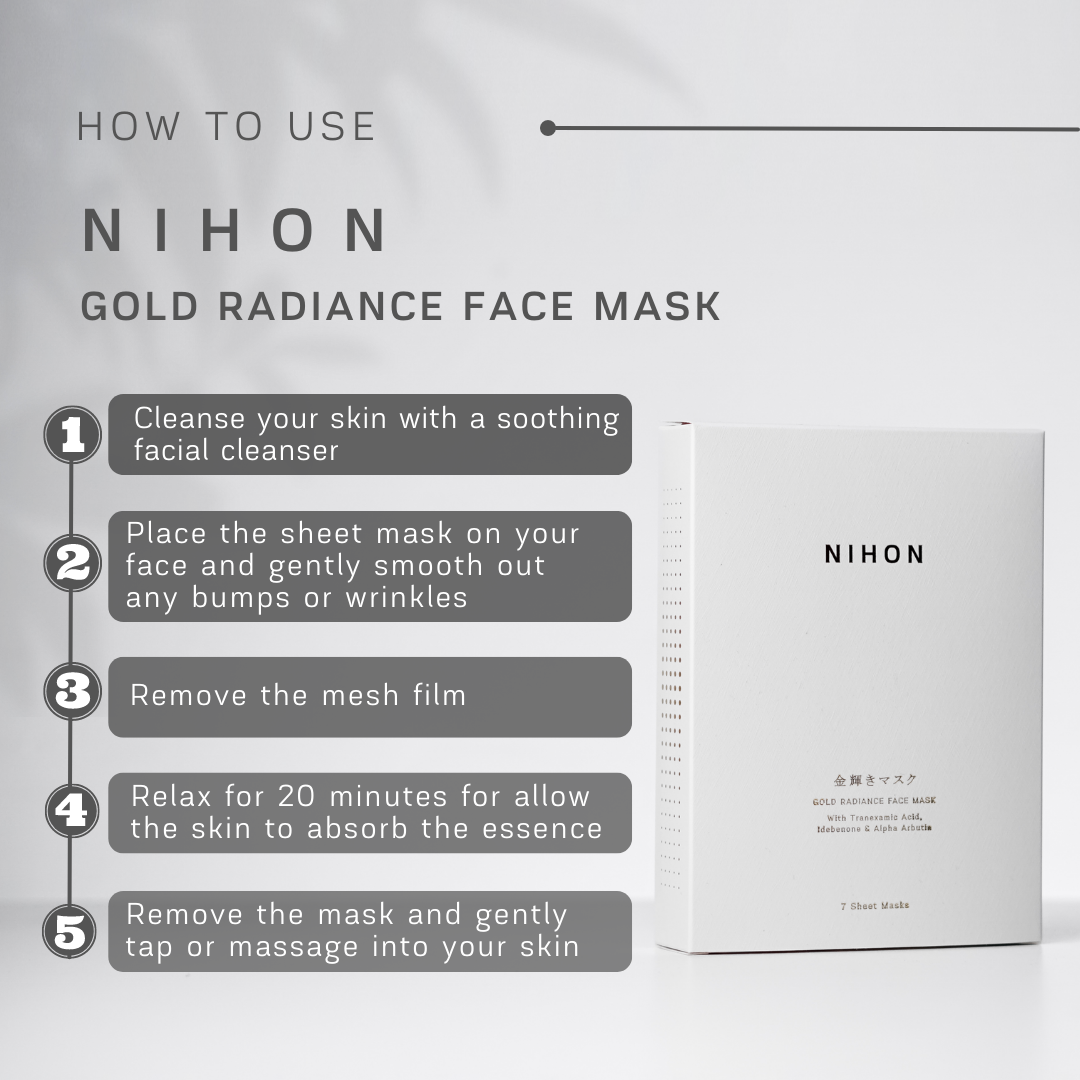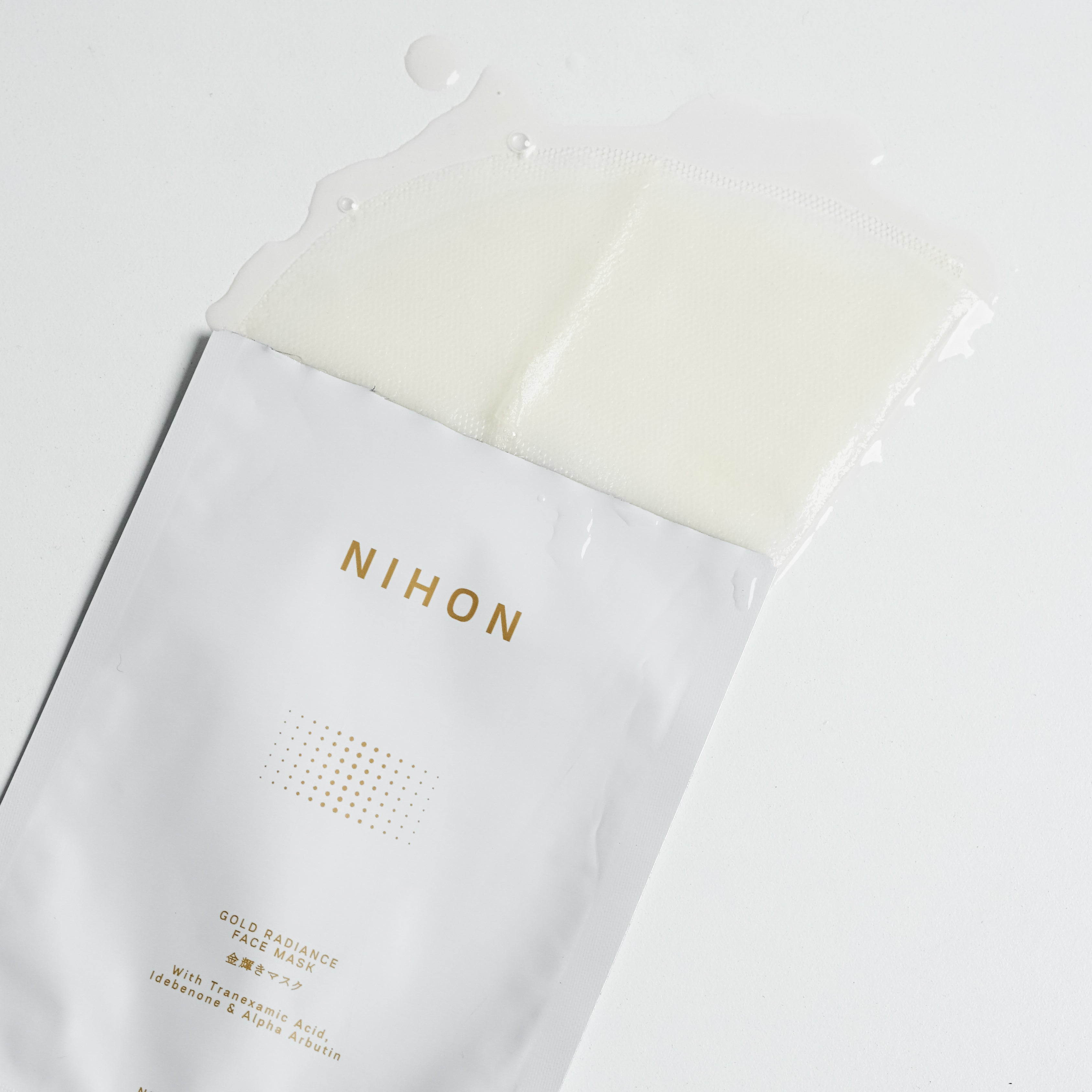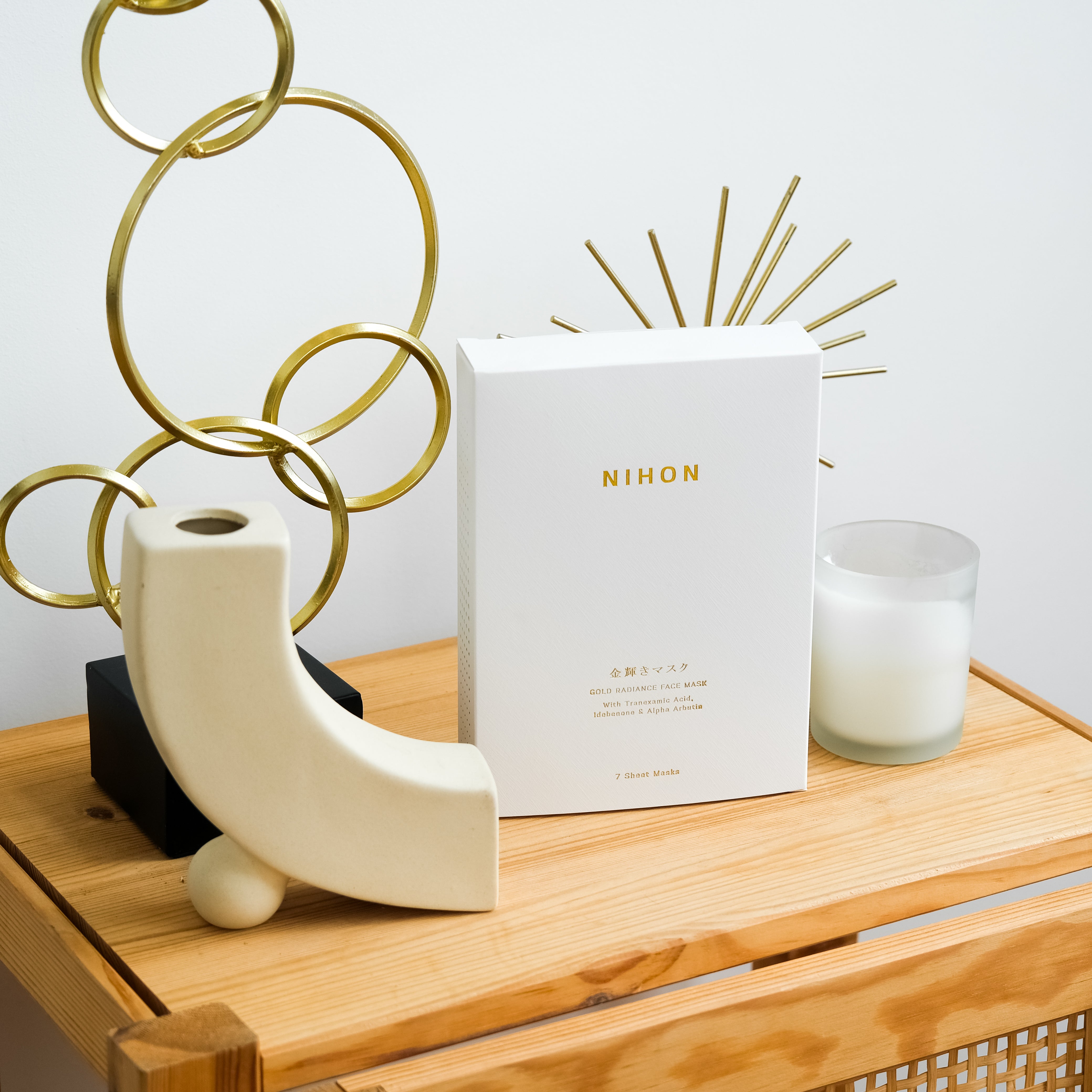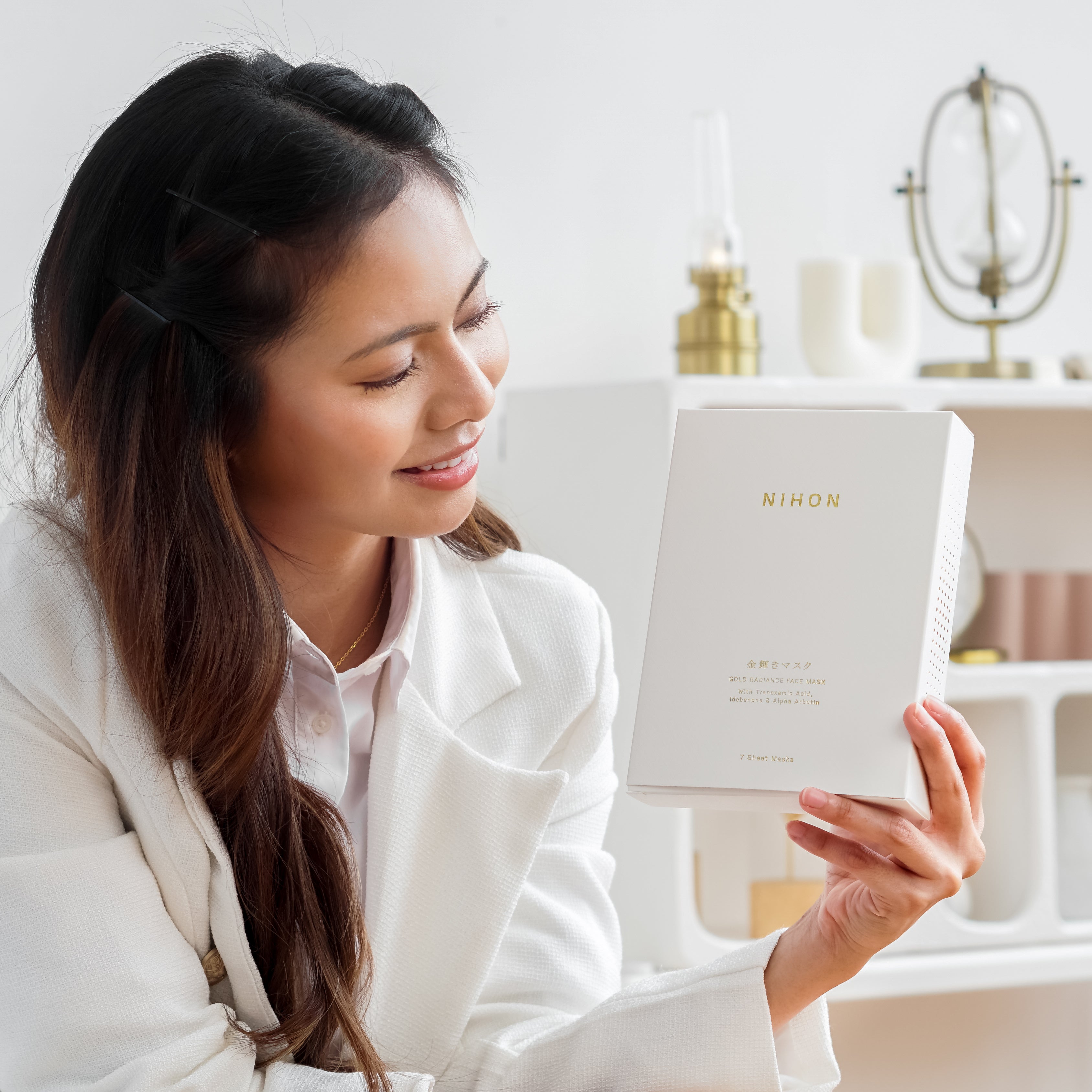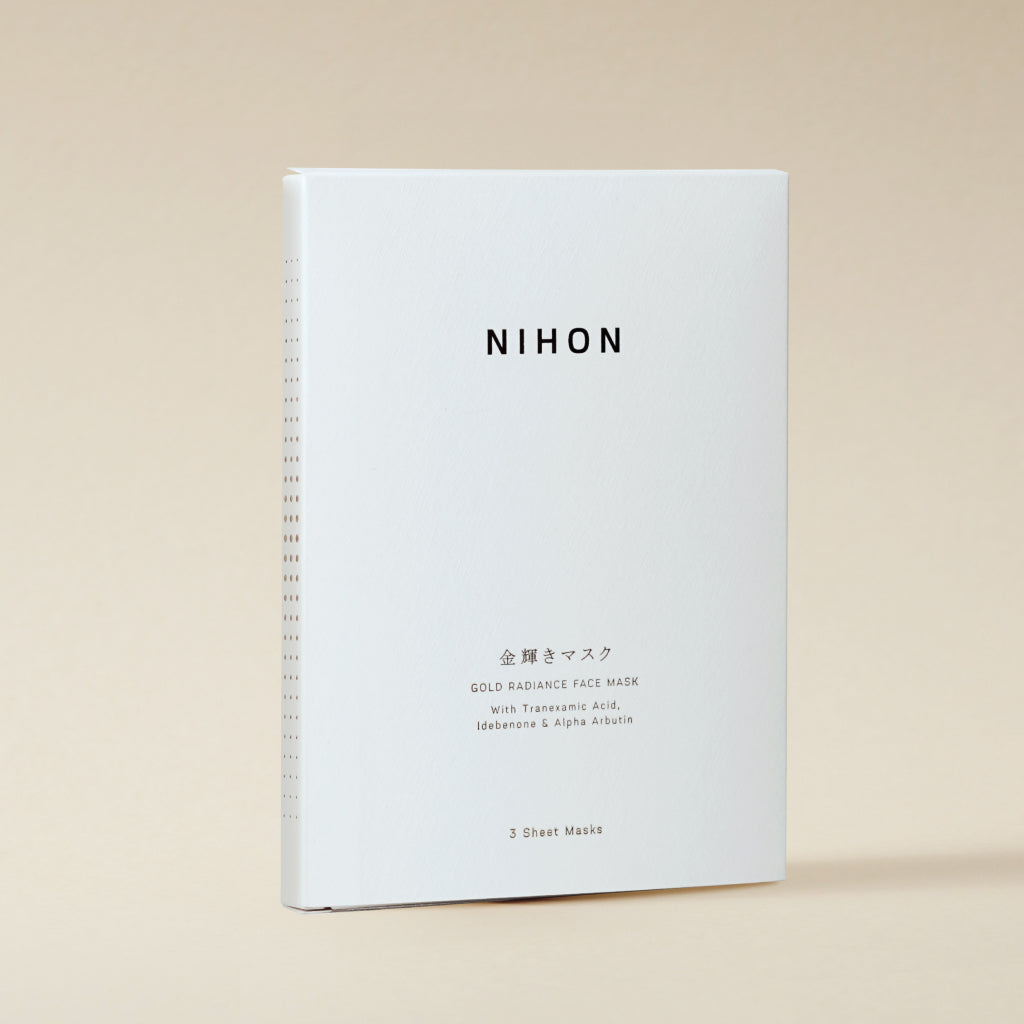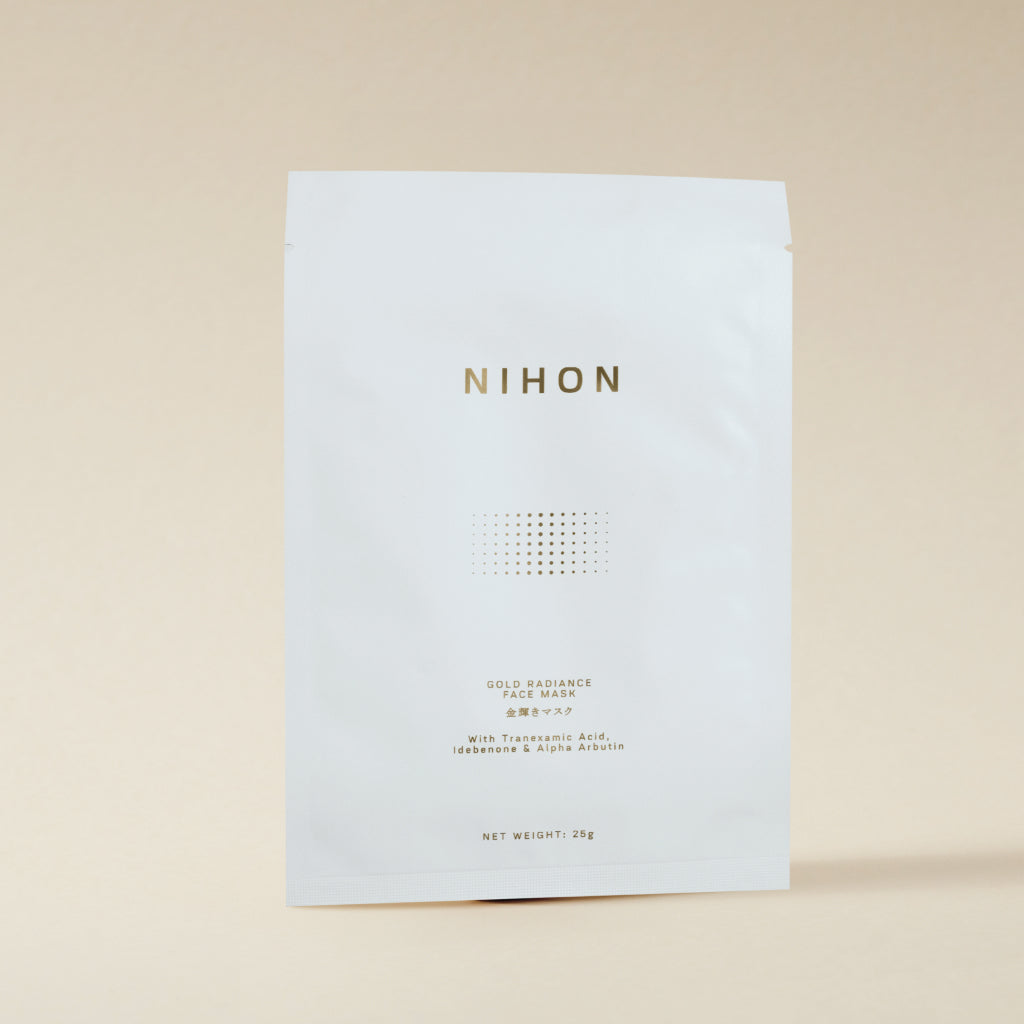 Gold Radiance Face Mask
The potent blend of Centella Asiatica, Tranexamic Acid, Niacinamide, and Vitamin C continuously enhances skin for lasting clarity, renewal, and supple brightness.
Dermatologist-Formulated
Free Shipping Above RM150
Ships Next Business Day
Meet our liquid gold - the ultimate elixir for Japanese-inspired younger-looking skin. Specially formulated with Idebenone, Centella Asiatica, Tranexamic Acid and Niacinamide, and Vitamin C, our Gold Radiance Face Mask works by continuously boosting skin processes to clarify, renew and build long-lasting supple and bright skin.
For optimal results, leave the Gold Radiance Mask on your face for approximately 15 to 20 minutes. The mask's active ingredients work together during this time to nourish and revitalize the skin. After the recommended duration, massage the serum from the mask onto your face for, and follow up with your regular moisturiser. Avoid leaving the mask on for longer than the specified time to prevent any potential irritation.
Yes, the Gold Radiance Mask is generally suitable for most skin types, including sensitive skin.
For best results, use the Gold Radiance Mask 2 to 3 times a week.
Yes, you can incorporate the Gold Radiance Mask into your existing anti-aging skincare routine.
Yes, the Gold Radiance Mask is suitable for all to use including pregnant or breastfeeding women.