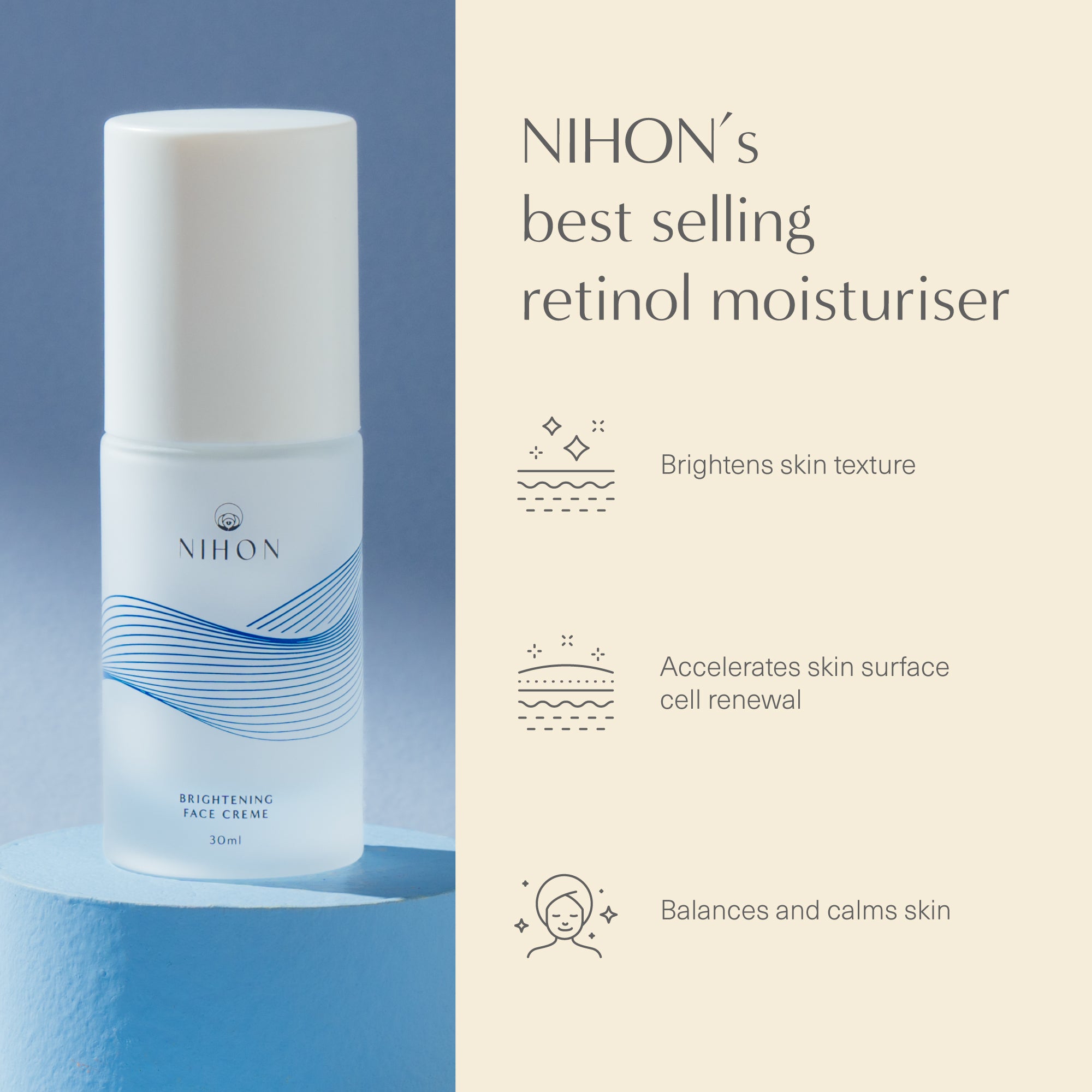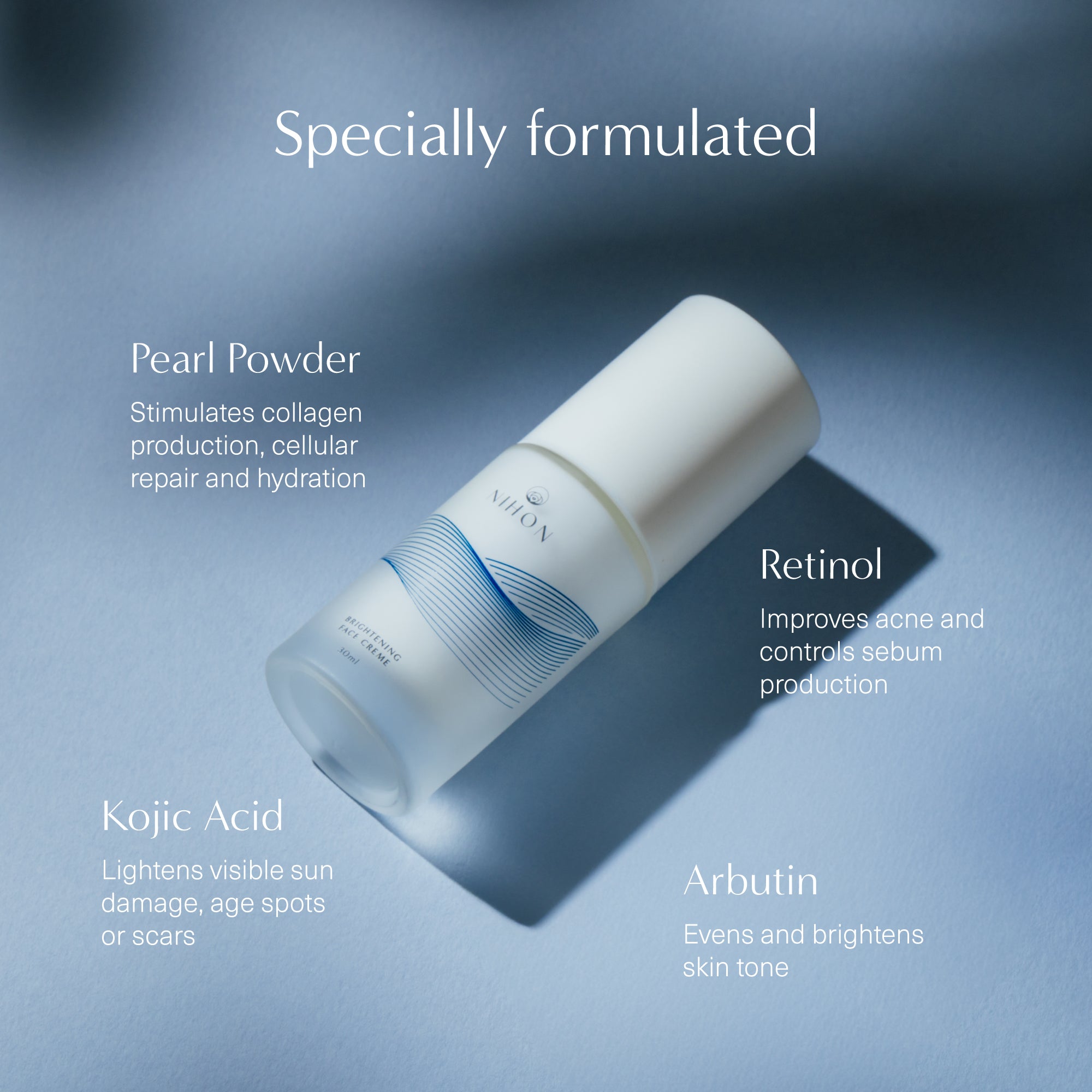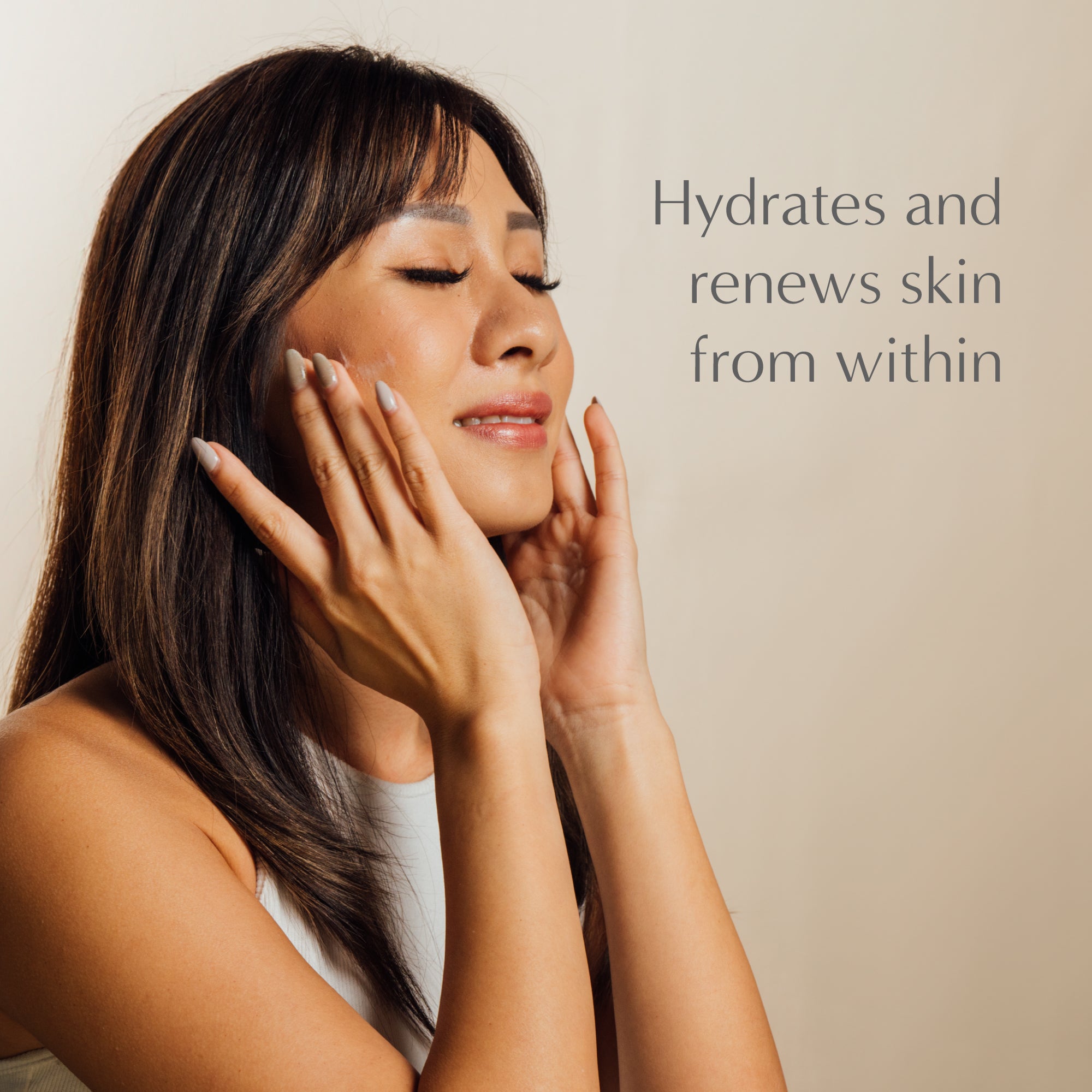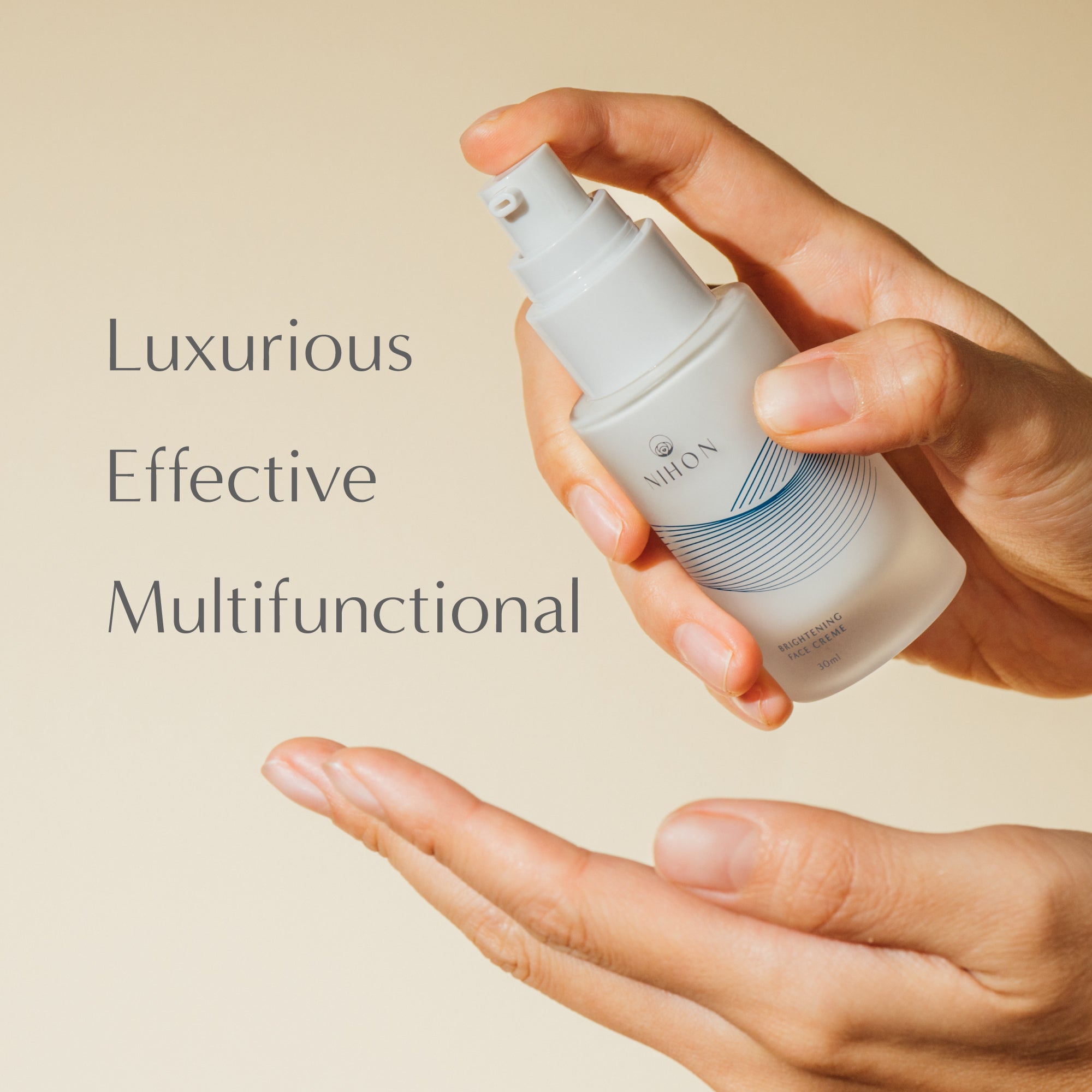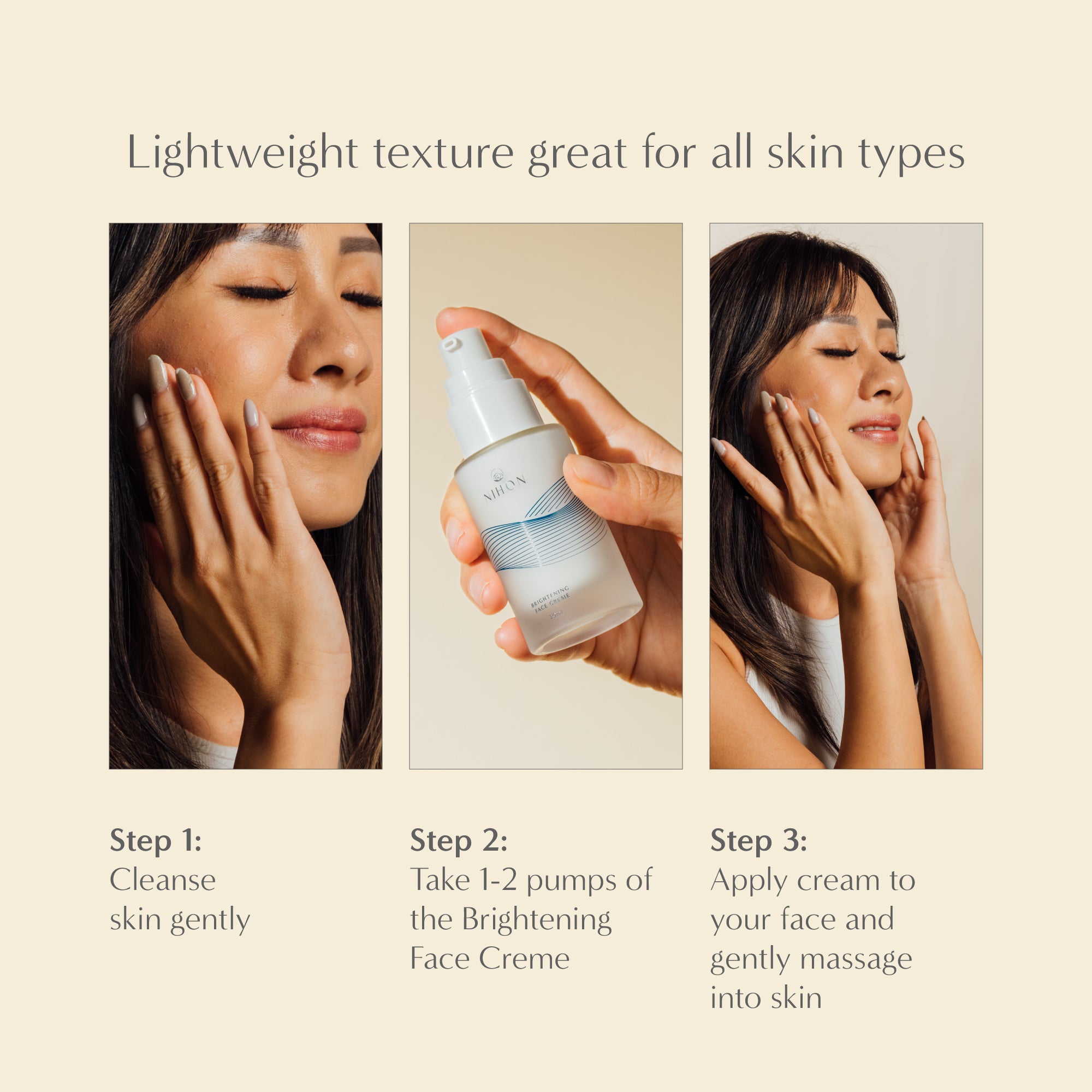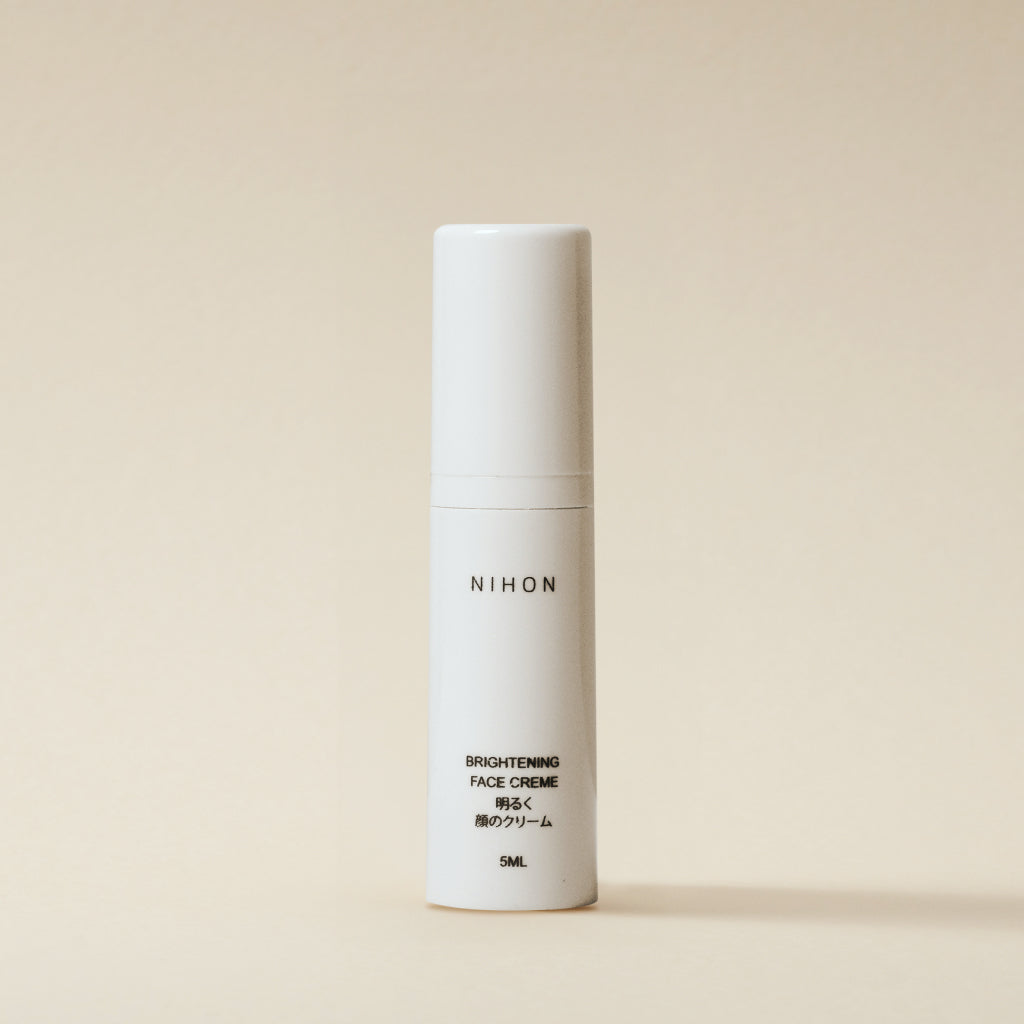 Brightening Face Creme
Infused with Kojic Acid, Arbutin, Retinol, and Vitamin C - it hydrates, renews, and enhances your natural radiance.
Dermatologist-Formulated
Free Shipping Above RM150
Ships Next Business Day
Our award-winning Brightening Face Creme is a luxurious moisturiser that hydrates and renews skin from within. This unique formulation, with Kojic Acid, Arbutin, Retinol and Vitamin C, complements your natural skin process for a supple and fresh Japanese glow.
Yes, our Brightening Face Cream is formulated to suit most skin types including normal, dry, oily and combination.

The Brightening Face Creme contains retinol which may not be suitable for women who are pregnant or breastfeeding.
For best results, apply a small amount of the Brightening Face Creme to your cleansed and toned face, avoiding the eye area. Gently massage it onto your skin using upward circular motions. You may use it during the day or evening. However remember to use a broad-spectrum sunscreen to protect your skin for your daytime routine.
It's possible that you might experience temporary breakouts or increased skin sensitivity when introducing a product with retinol into your skincare routine. This initial period is commonly referred to as "purging." Purging occurs when the retinol stimulates the skin cell turnover, bringing underlying impurities to the surface, resulting in breakouts.

If you notice breakouts during the first few weeks of using the Brightening Face Creme, it might be a sign of purging rather than an adverse reaction to the product. We recommend continuing the use of the Brightening Face Creme for at least 4-6 weeks to allow your skin to adjust to the retinol. During this period, it is crucial to maintain a consistent skincare routine and avoid using other potentially irritating products.

If the breakouts persist or worsen after the initial purging phase, discontinue use.
Brightening Face Creme is suitable for sensitive skin, however if you experience any irritation or discomfort occurs at any point, discontinue use.
If you are new to using retinol or any of the ingredients, start by using the cream every other day and gradually increase the frequency as your skin adjusts.
The maximum amount of retinol in one routine should not exceed 2.5% and Brightening Face Creme contains 1.5% retinol.