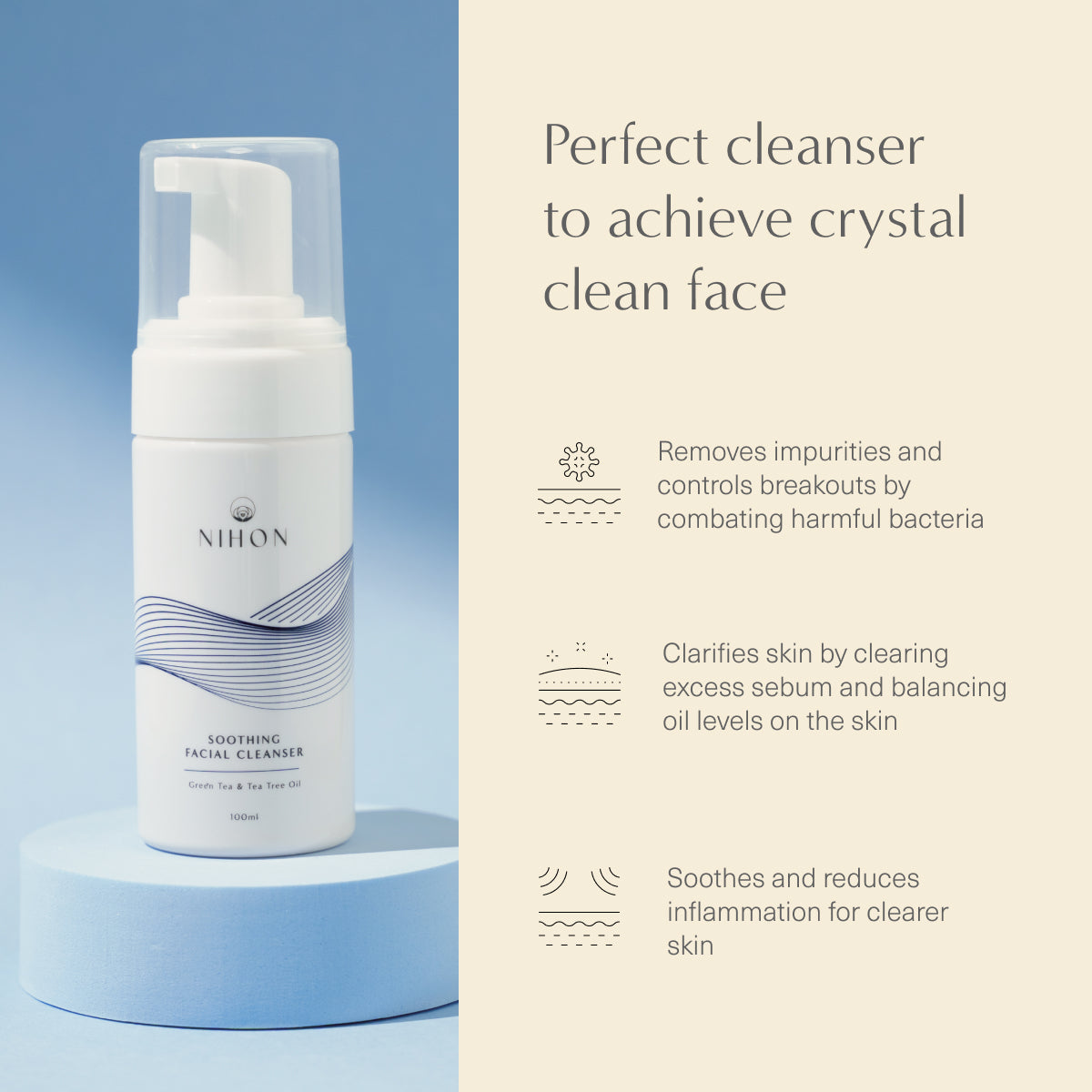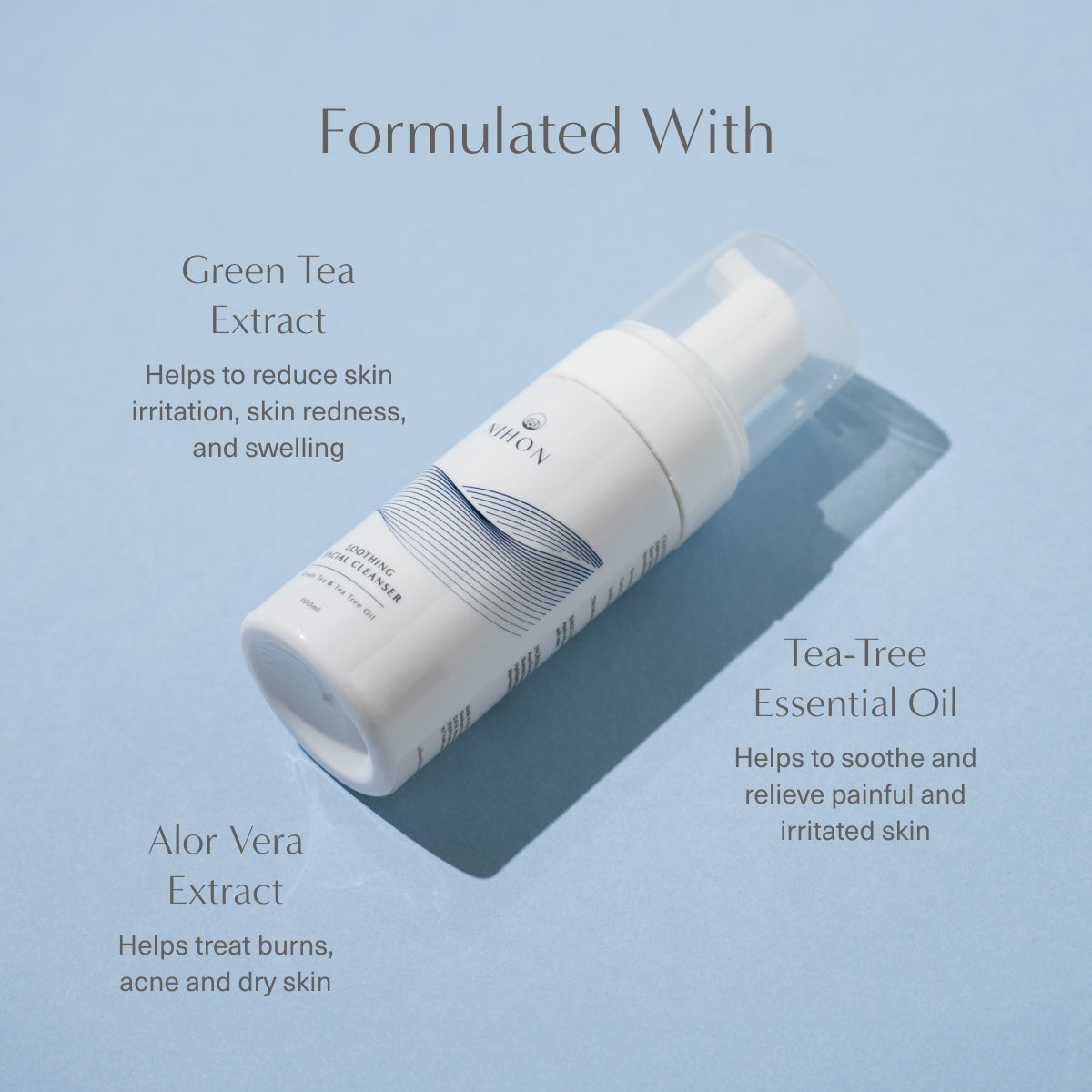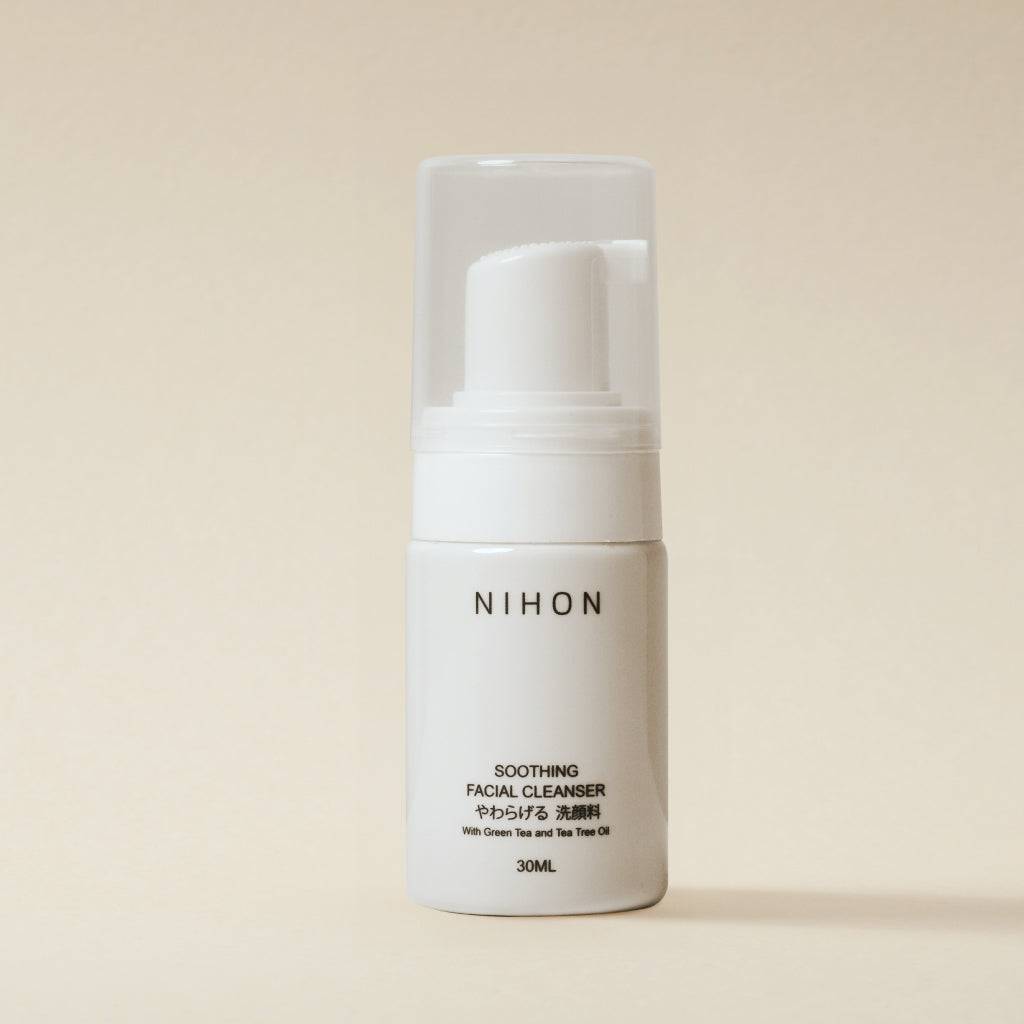 Soothing Facial Cleanser
Removes impurities, calms inflammation, and revitalises skin for a healthier feel with the powerful formulation of Tea Tree Oil, Green Tea, and Aloe Vera.
Dermatologist-Formulated
Free Shipping Above RM150
Ships Next Business Day
Experience the refreshing power of our Soothing Facial Cleanser. Infused with Tea Tree Oil, Green Tea and Aloe Vera Extract, our cleanser deeply removes impurities and calms inflammation. Its cooling lather revitalises your skin from within, leaving it feeling healthier and revived.
Yes, our soothing facial cleanser is formulated to be gentle and suitable for most skin types. The combination of natural ingredients aims to provide a soothing and calming effect while effectively cleansing your skin.
The Soothing Facial Cleanser is suitable for all ages due to its gentle yet effective formulation.
Absolutely! Our Soothing Facial Cleanser is designed to effectively remove makeup, dirt, and impurities from your skin, leaving it clean and refreshed. Simply apply a small amount of the cleanser to damp skin, massage gently in circular motions, then rinse thoroughly with lukewarm water. For heavy makeup, you may consider using a makeup remover before cleansing for the best results.
The minty sensation you feel is due to the natural soothing and refreshing properties of the mint extract, added to leave your skin feeling clean, fresh, and revitalised.
For most individuals, using our Soothing Facial Cleanser twice daily, once in the morning and once in the evening, is recommended. Consistent use ensures that your skin remains clean, refreshed, and ready for the application of other skincare products.
Soothing Facial Cleanser focuses on deep cleansing, anti-backteria soothing, while Gentle Cleansing Gel focuses on strengthening your skin barrier, antioxidant while deep cleansing.