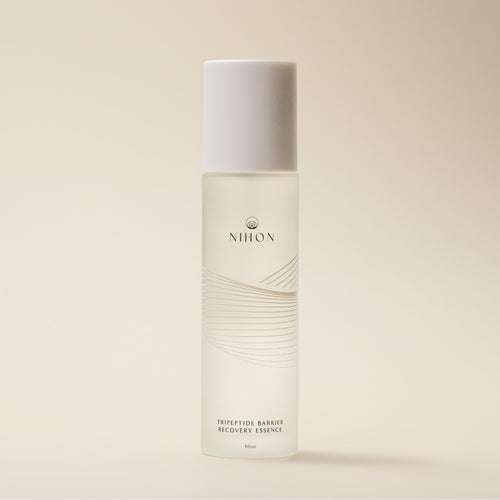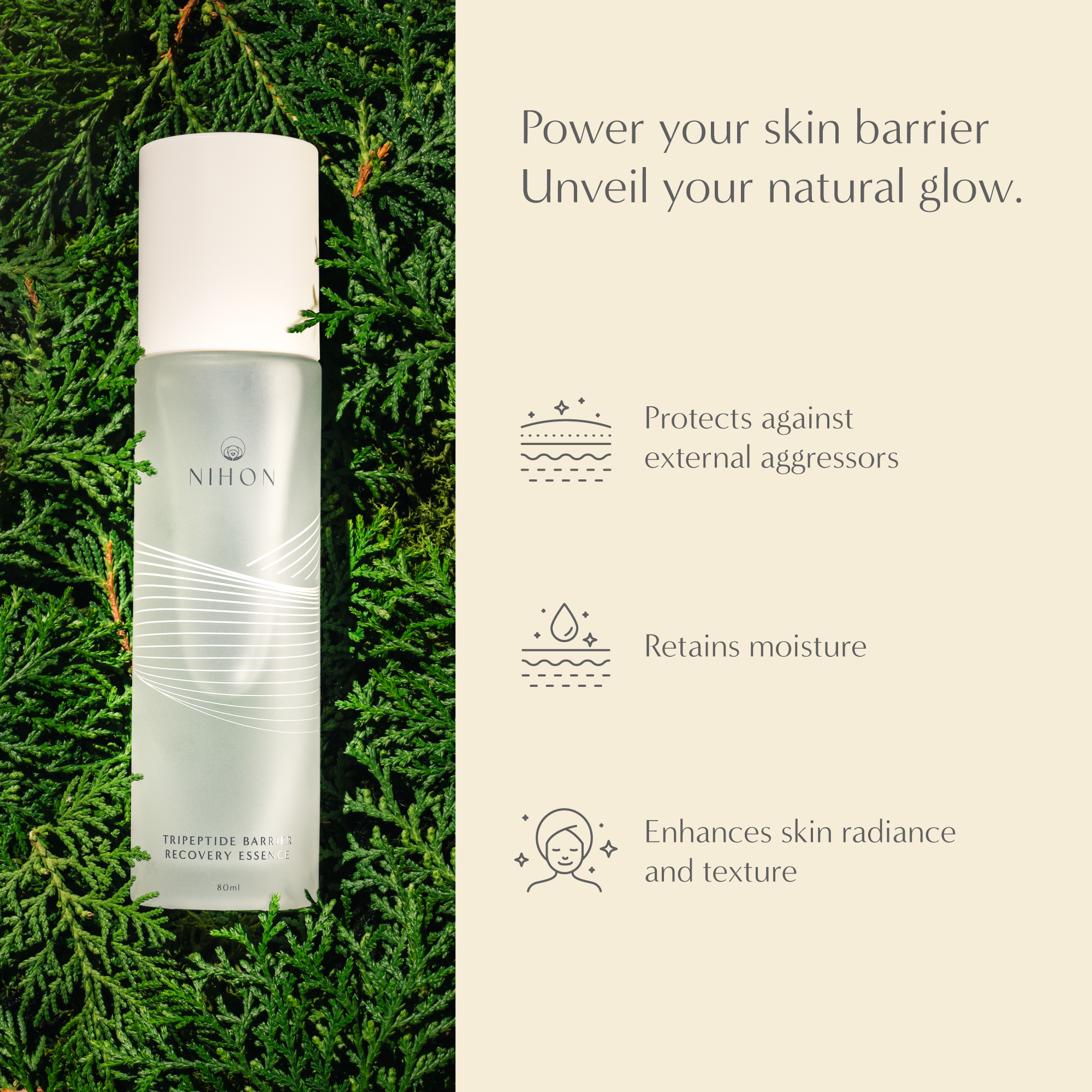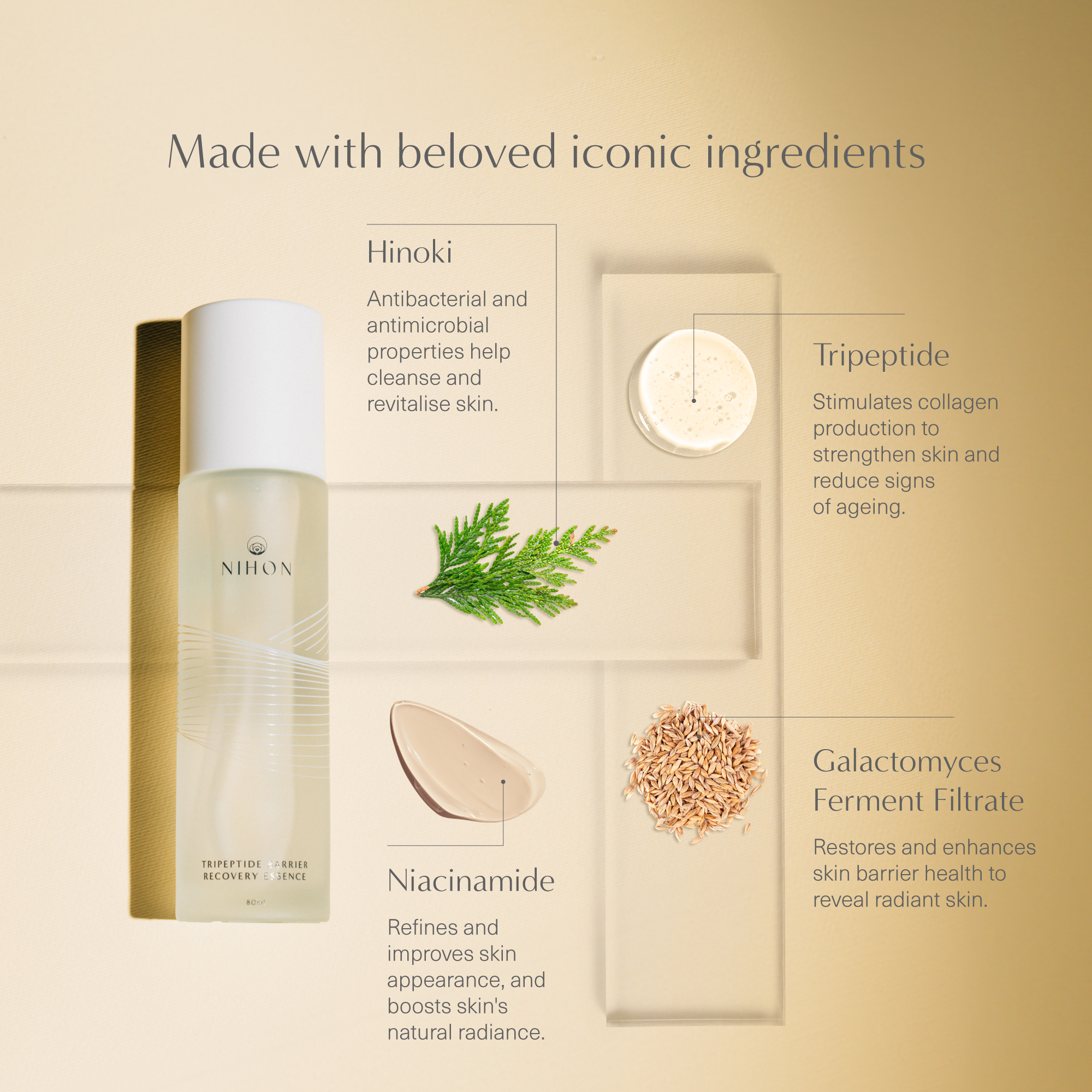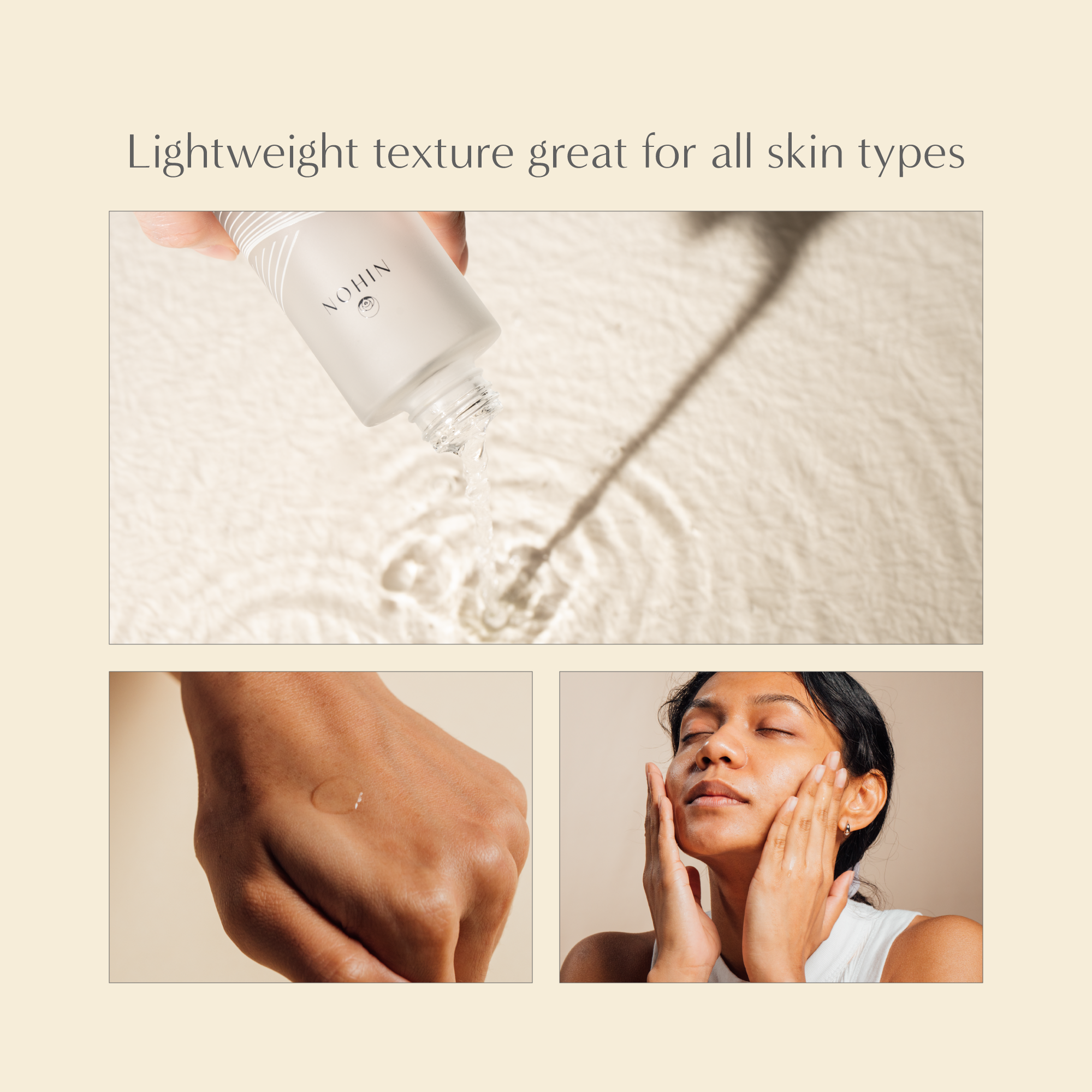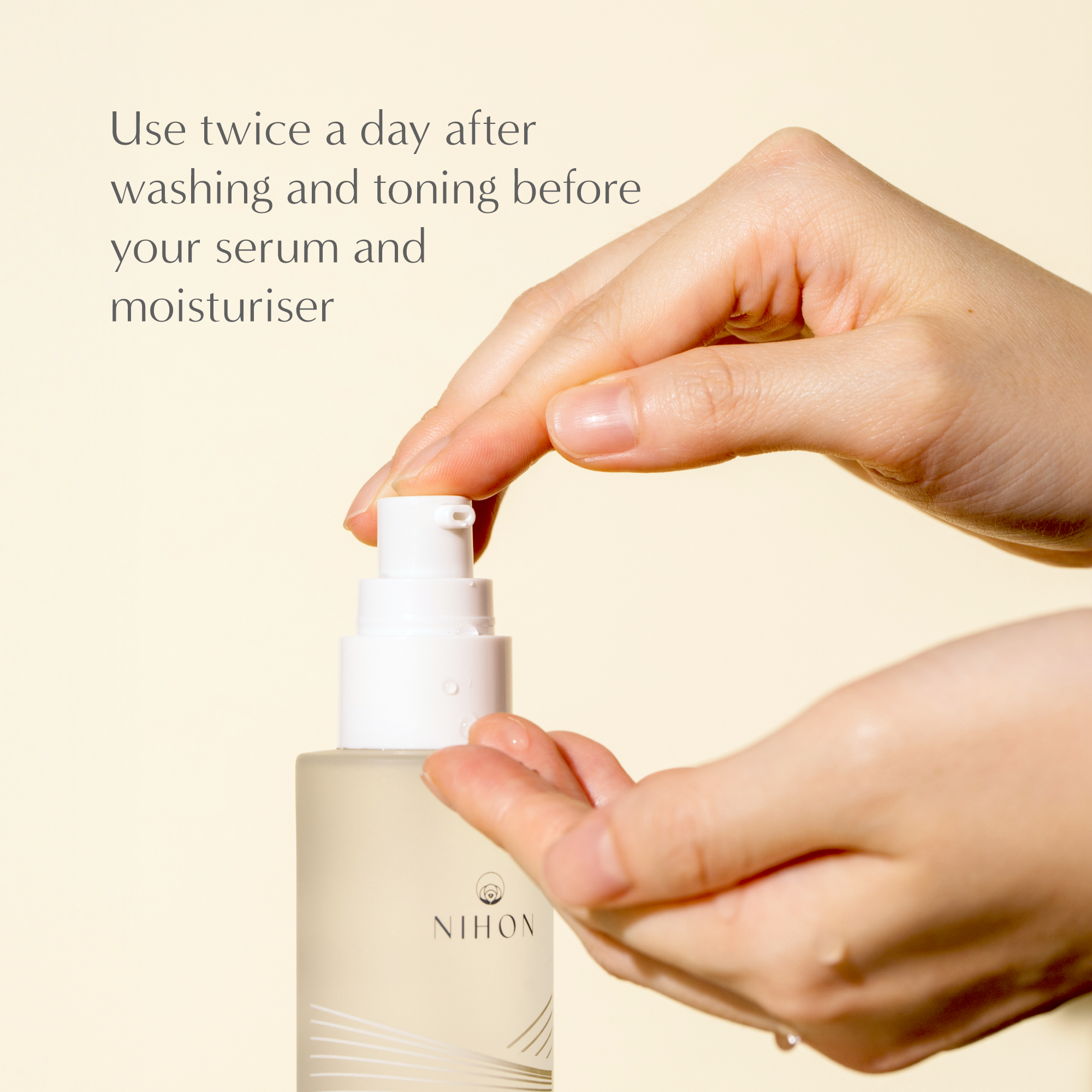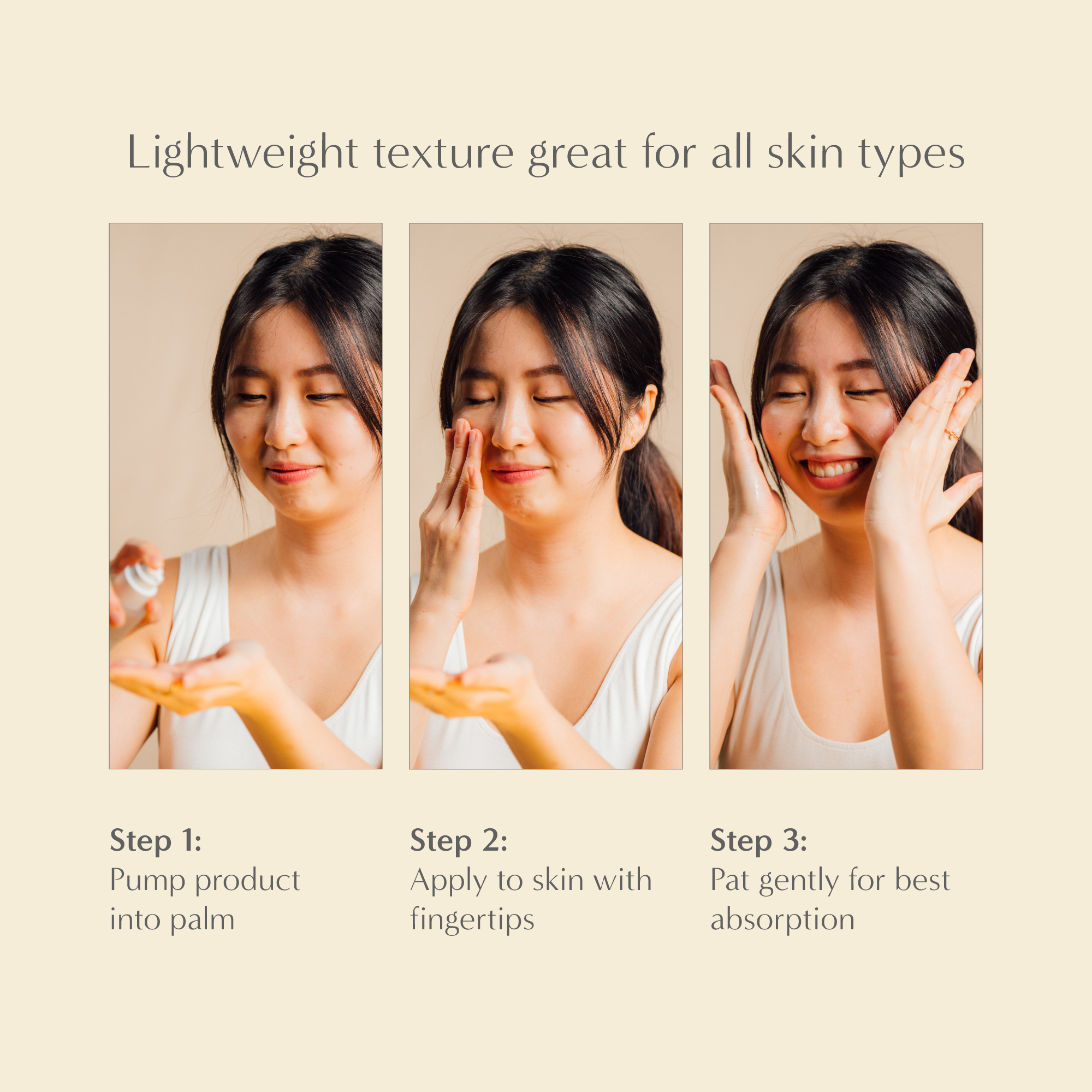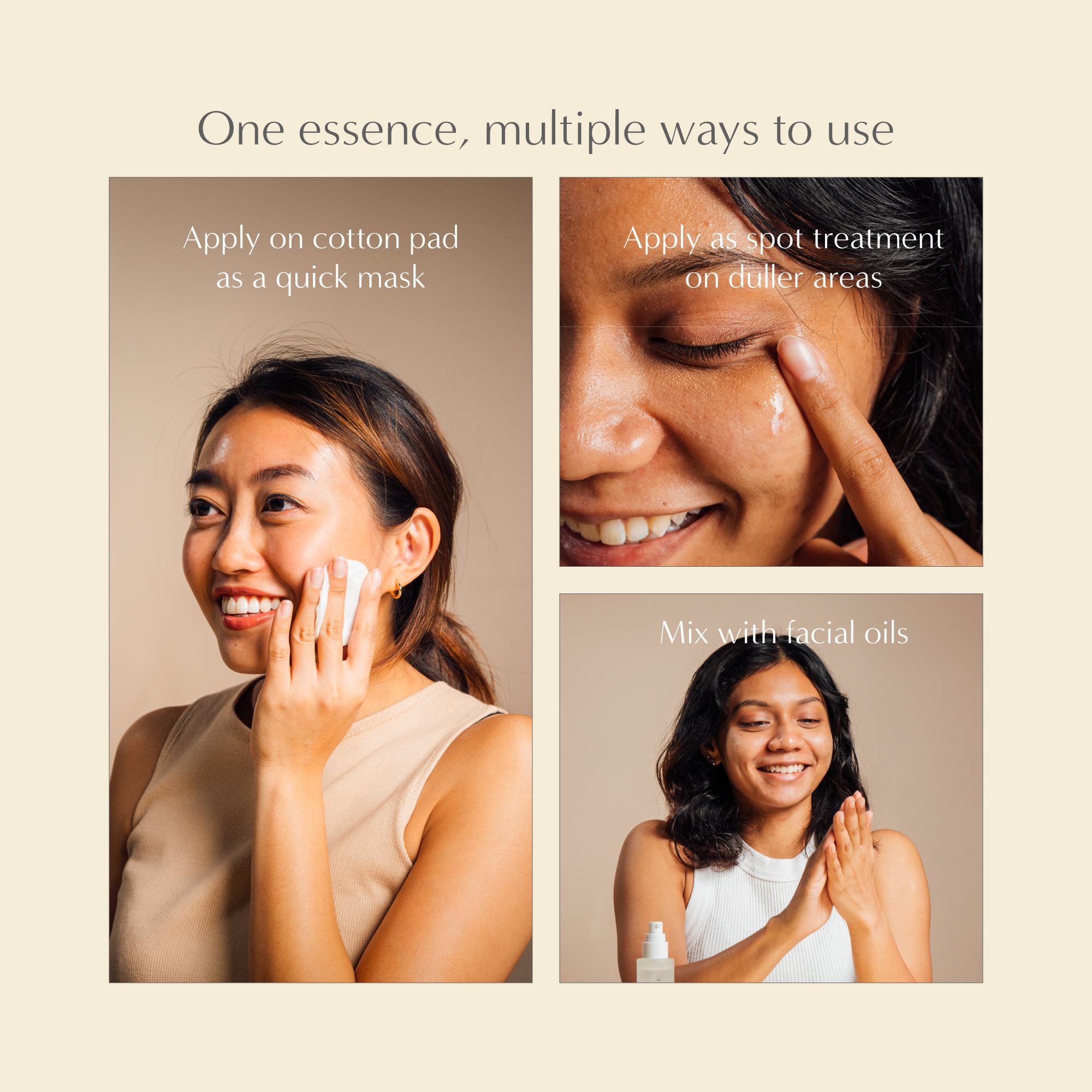 Tripeptide Barrier Recovery Essence
Uncover a supple and younger-looking Japanese glow with the powerful blend of Galactomyces Ferment Filtrate, Hinoki, Palmitoyl Tripeptide-5, and Niacinamide.
Dermatologist-Formulated
Free Shipping Above RM150
Ships Next Business Day
Uncover the secret to achieving a supple and younger-looking Japanese glow from within. By combining beloved Japanese ingredients Galactomyces Ferment Filtrate and Hinoki, with dermatologically-advanced Palmitoyl Tripeptide-5 and Niacinamide, this essence works at a cellular level to improve and repair your skin barrier, while hydrating, revitalising, and brightening your skin.

Facial essence is a lightweight and highly concentrated skincare product that serves as a crucial step in a skincare routine. It is infused with active ingredients that offer various benefits to the skin. Facial essences are designed to be easily absorbed, delivering a potent dose of nutrients and hydration to the skin. They help to improve skin texture, boost moisture levels, enhance overall skin tone, and address specific skincare concerns, such as fine lines, dullness, and uneven skin tone. It even increases the efficiacy of the other facial products that will be applied onto the skin after the facial essence.
The skin barrier is the outermost layer of the skin and acts as a protective shield against external aggressors like pollution, UV rays, and bacteria. A healthy skin barrier is crucial as it helps retain moisture, prevents water loss, and protects against irritants, keeping the skin hydrated, plump, and less prone to sensitivity and inflammation.
The Tripeptide Barrier Recovery Facial Essence contains ingredients like Galactomyces Ferment Filtrate, Palmitoyl Tripeptide-5, and Niacinamide, which work synergistically to strengthen the skin barrier by reducing moisture loss, maintain skin elasticity, and protect against environmental stressors, ultimately leading to a healthier and more radiant complexion.
To incorporate the Tripeptide Barrier Recovery Facial Essence into your skincare routine, cleanse and tone your face, then gently pat the essence onto your skin. Follow with targeted serums (if used), moisturiser, sunscreen during the day, and night cream at night. Be consistent with morning and evening use for a healthier, more radiant complexion and a stronger skin barrier. Adjust the amount based on your skin's needs.
The Tripeptide Barrier Recovery Essence has been certified halal by MUI and is therefore halal.