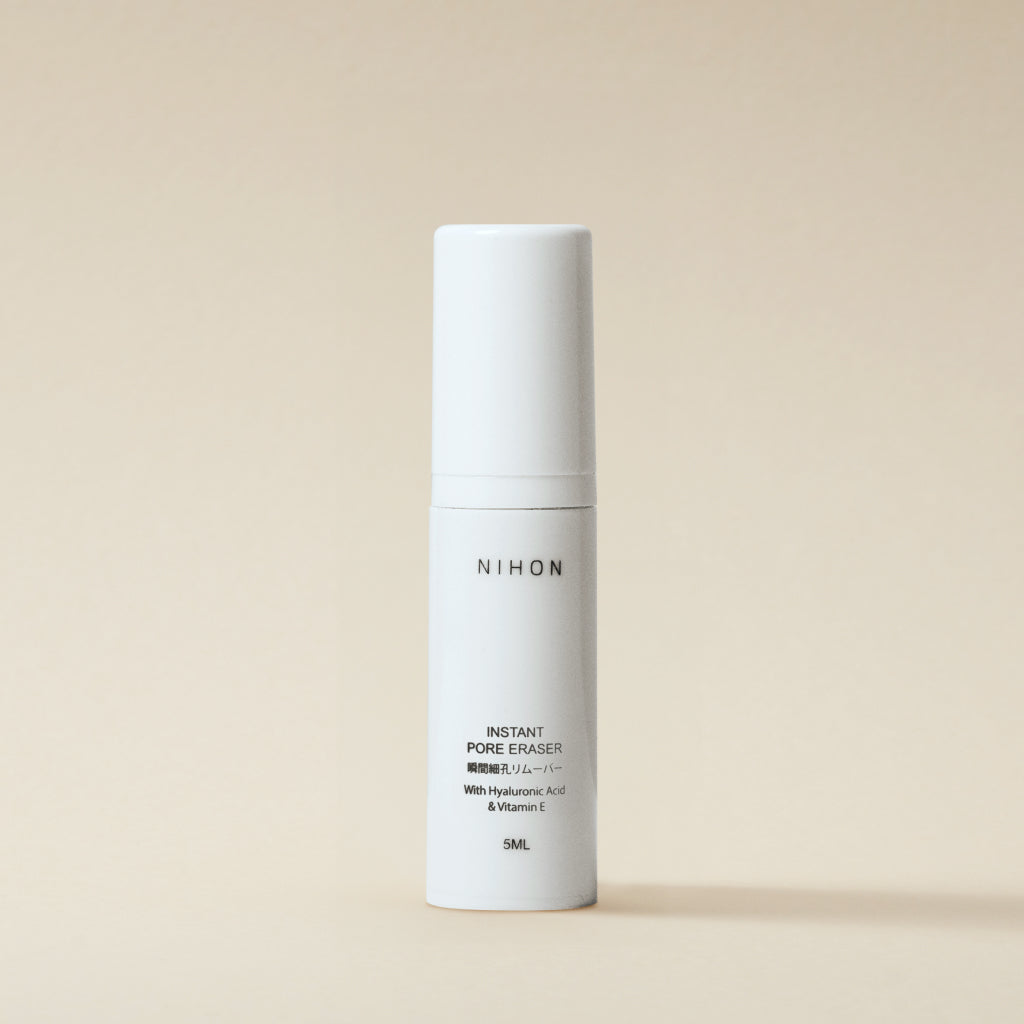 Instant Pore Eraser
Enriched with Sodium Hyaluronate, Hyaluronic Acid, Vitamin E, and Vitex Oil - this formula works to hydrate, refine texture, and minimise pores effectively.
Dermatologist-Formulated
Free Shipping Above RM150
Ships Next Business Day
Our Instant Pore Remover is a skin-friendly primer-moisturiser with a silky texture that effortlessly glides on. This dynamic formula combines Sodium Hyaluronate, Hyaluronic Acid, Vitamin E, and Vitex Oil, replenishing moisture and smoothing skin texture. Experience a pore-erasing effect without clogging pores, achieving flawless and nourished skin.
Our instant pore eraser is a specially formulated moisturiser designed to minimise the appearance of pores instantly. The combination of ingredients work together to create a smooth and matte finish on the skin, blurring the appearance of pores and imperfections. It also works as a makeup primer, by smoothening the skin's surface, making it an ideal primer for foundation and other makeup products.
For best results, apply a small amount of the Instant Pore Eraser onto your cleansed and toned face, excluding the eye area, and gently massage it in using upward circular motions. This is a moisturiser but you can apply another layer of moisturiser such as the Brightening Face Creme for extra hydration. Follow up with a sunscreen and it will create the perfect makeup base.
Yes, the Instant Pore Eraser is suitable for all to use including pregnant or breastfeeding women.