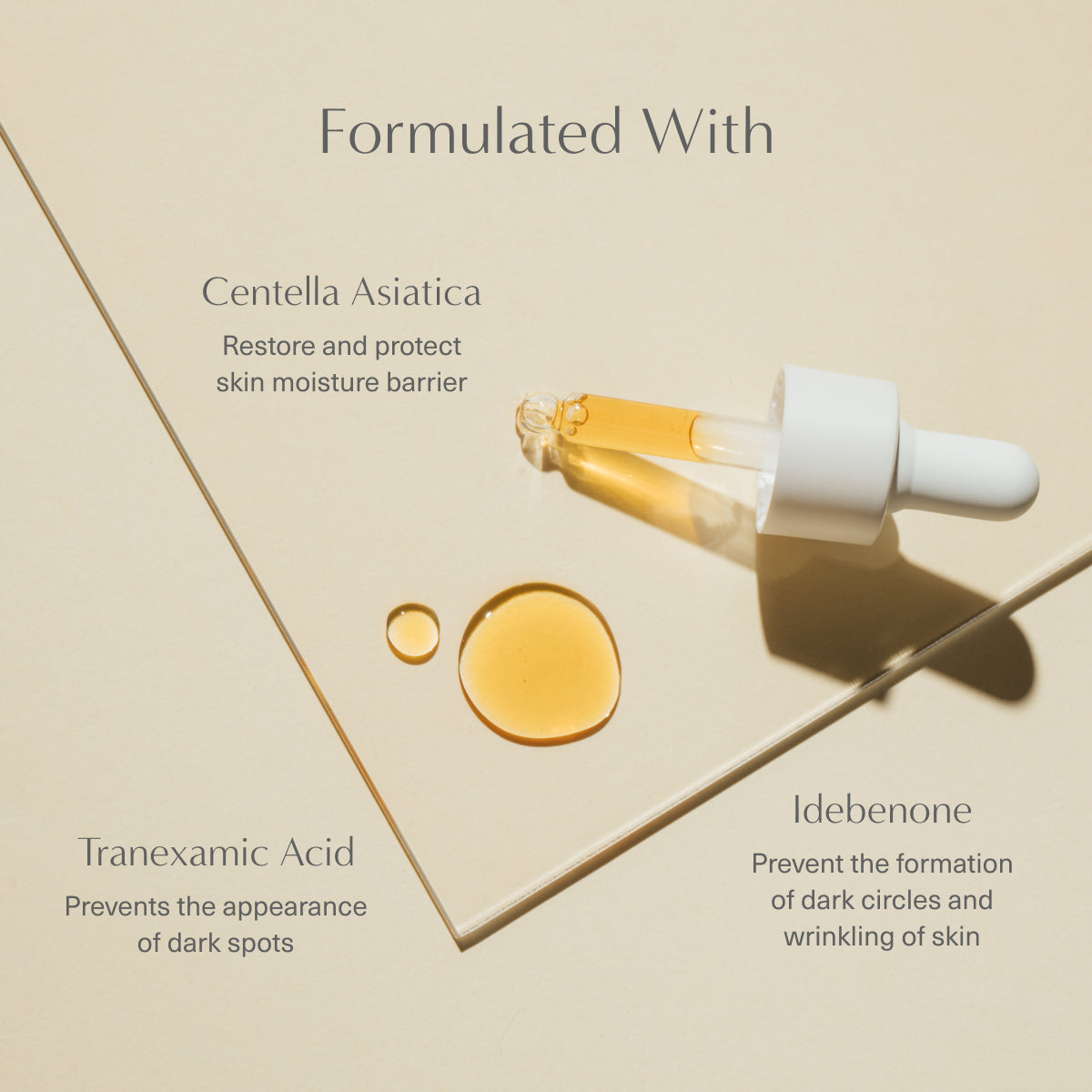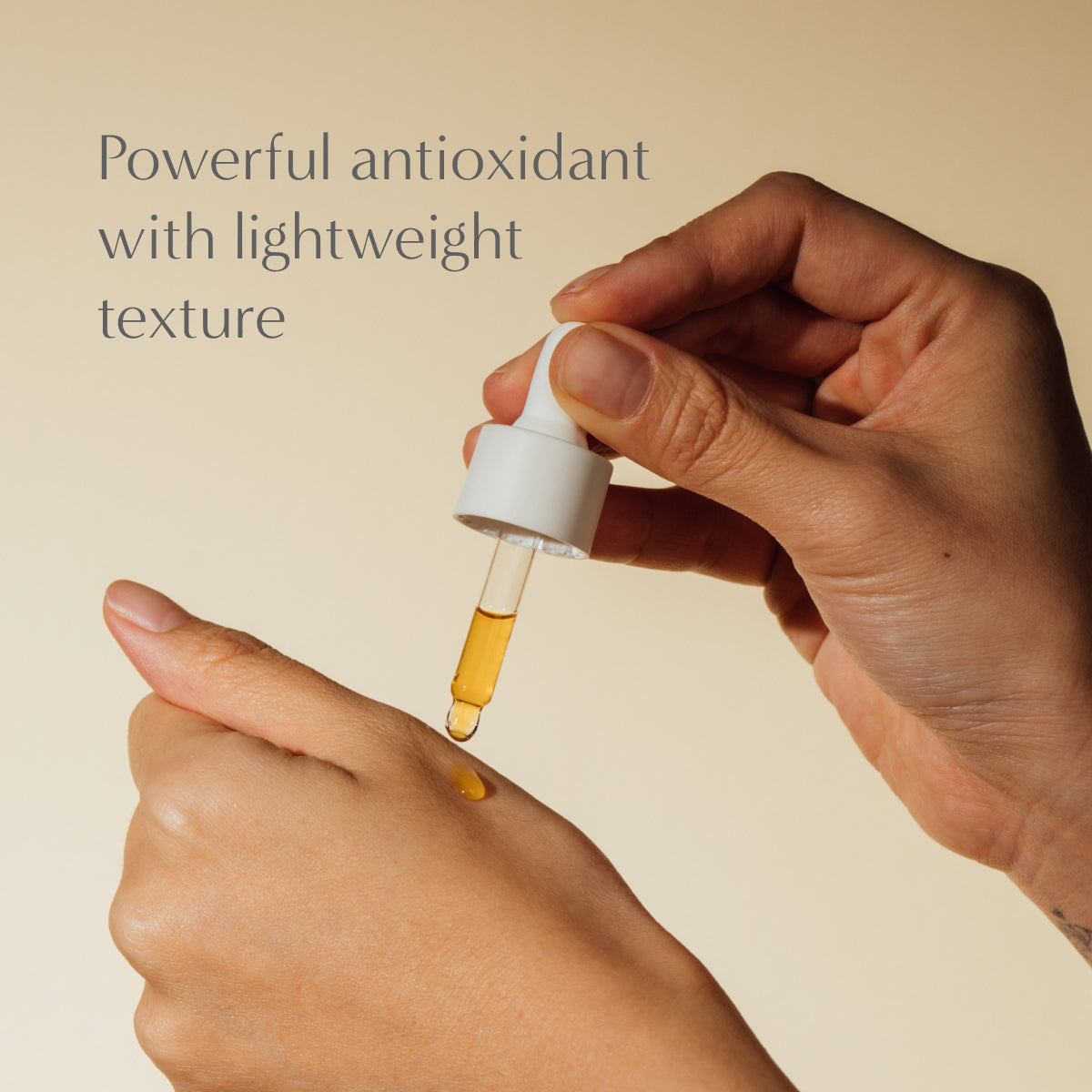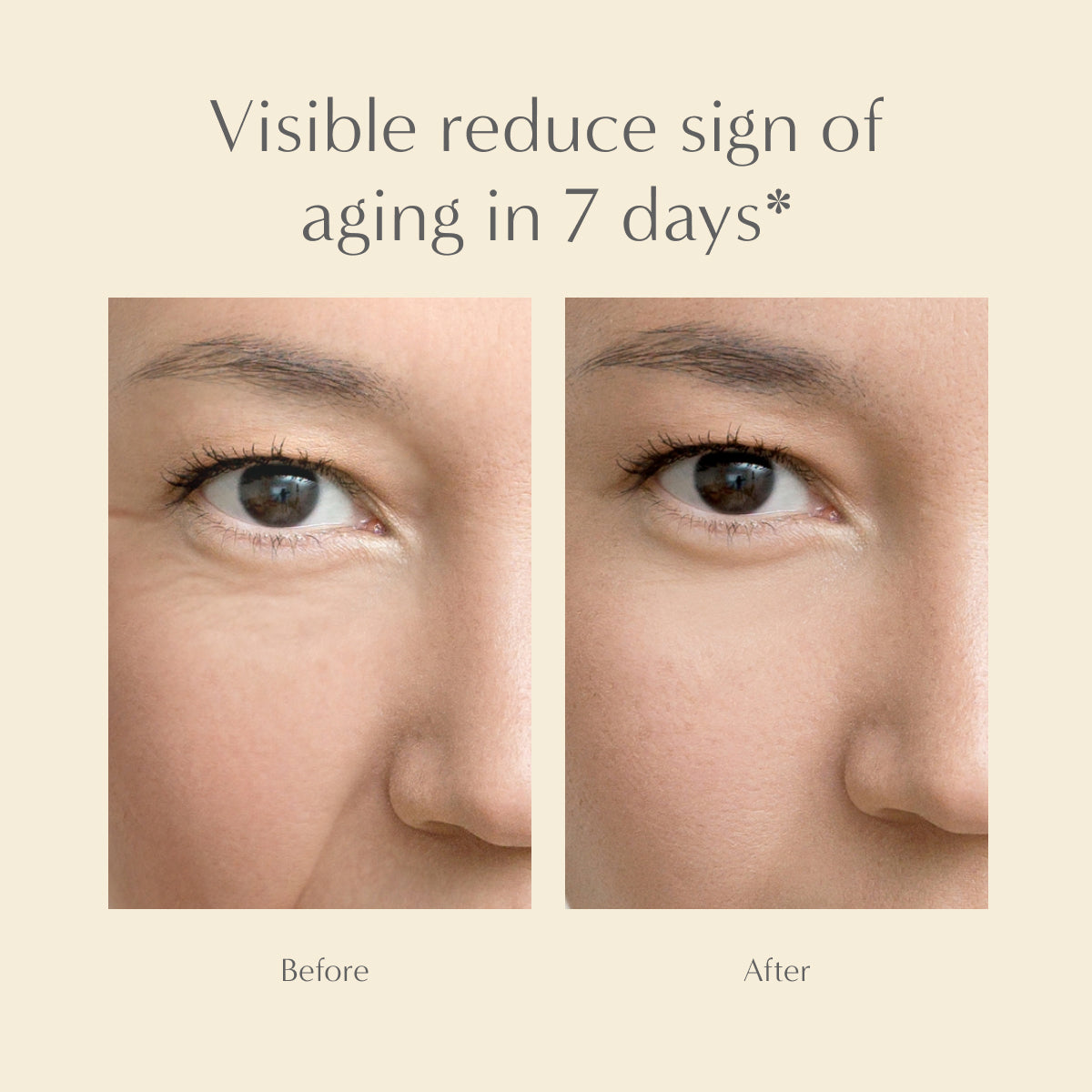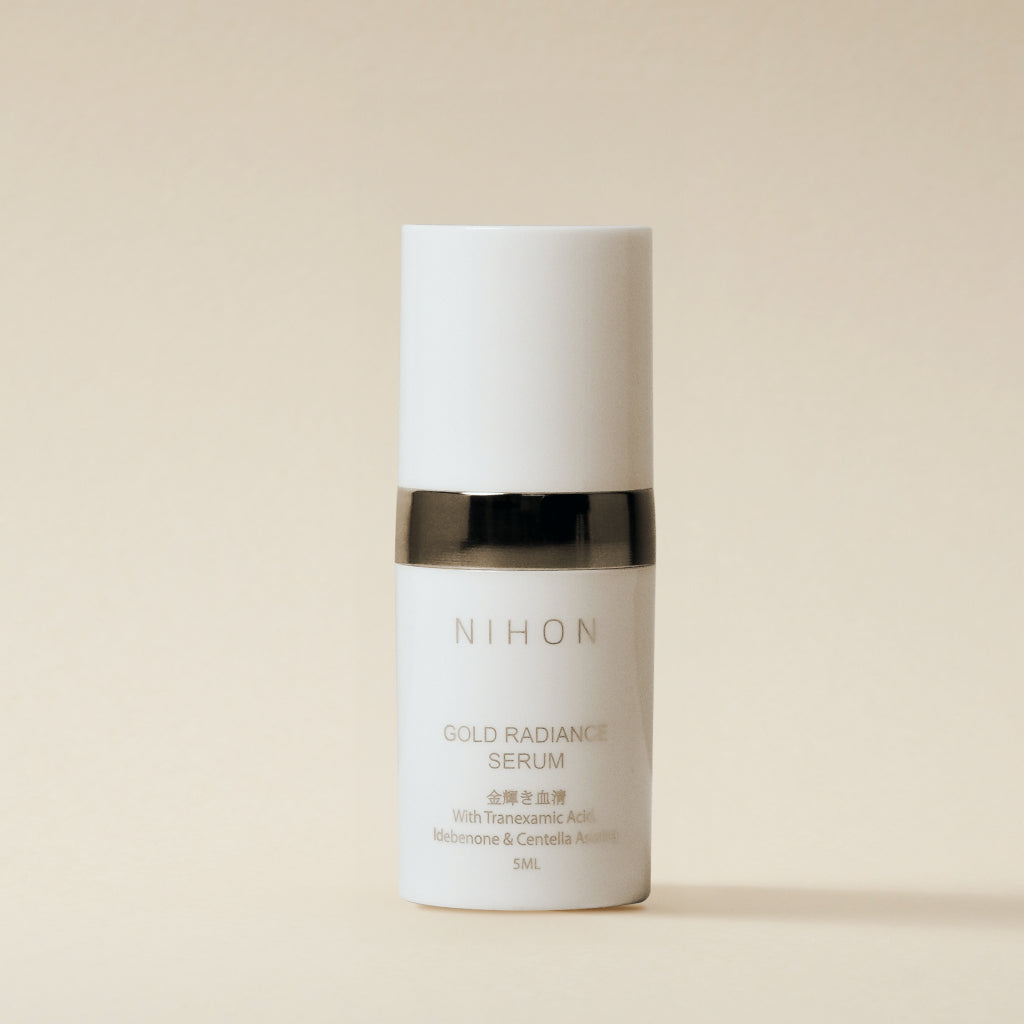 Gold Radiance Serum
The potent blend of Centella Asiatica, Tranexamic Acid, Niacinamide, and Vitamin C continuously enhances skin for lasting clarity, renewal, and supple brightness.
Dermatologist-Formulated
Free Shipping Above RM150
Ships Next Business Day
Meet our liquid gold - the ultimate elixir for Japanese-inspired younger-looking skin. Specially formulated with Idebenone, Centella Asiatica, Tranexamic Acid and Niacinamide, and Vitamin C, our Gold Radiance Serum works by continuously boosting skin processes to clarify, renew and build long-lasting supple and bright skin.

Yes, the Gold Radiance Serum is suitable for most skin types.
Yes, the Gold Radiance Serum is suitable for all to use including pregnant or breastfeeding women.
Absolutely! The Gold Radiance Serum is not just for targeting existing wrinkles; it offers numerous pro-aging benefits that can be beneficial for younger individuals as well. Its powerful ingredients, including Centella Asiatica, Idebenone, and Tranexamic Acid, work to promote skin radiance, boost collagen production, and improve skin texture. By incorporating the serum into your skincare routine early on, you can support your skin's natural defenses against premature ageing, maintain a youthful complexion, and preserve your skin's vitality in the long run. Prevention is key, and starting a proactive approach to skincare can lead to lasting benefits as you age.
If you wish to use more than one serum, we advise introducing them gradually and on alternate days to allow your skin to adjust to each product, start applying from the thinnest to thickest consistency.